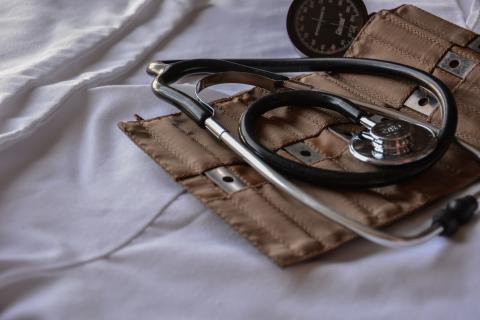 Open Enrollment for 2023 health coverage begins TODAY, November 1st! As we move into the tenth Open Enrollment season, marketplace coverage continues to provide affordable, comprehensive coverage for those in need of options. We are so grateful for the Affordable Care Act (ACA)'s continued benefit for our country. 
Make sure to head over to www.HealthCare.gov to learn more!
What's new this year? Our friends at Young Invincibles have the run-down:
Expanded financial help continues. The American Rescue Plan, signed into law in March 2021, increased the amount of subsidies available to marketplace consumers. More recently, in August 2022, President Biden signed the Inflation Reduction Act, which extended these expanded subsidies through the 2025 plan year, allowing substantial savings for consumers to continue.  Millions of people with low incomes can find quality health plans for $0/month. Middle-income consumers have seen their financial help increase - 4 out of 5 shoppers can find a plan for $10/month or less - and consumers with higher incomes who previously weren't eligible for financial assistance may now find they qualify. 
Say goodbye to the Family Glitch. The "Family Glitch" is a rule under the ACA that bases eligibility for a family's marketplace subsidies on whether available employer-sponsored coverage is affordable for the individual employee only, even if it's not actually affordable for the whole family. In October 2022, the Biden administration fixed the Family Glitch, making subsidy eligibility based on the cost to cover the entire family, instead of the individual employee alone. This change will go into effect for the 2023 plan year, meaning families may sign up for coverage and receive subsidies during this Open Enrollment. For 2023, the affordability standard will be 9.12% of total household income; if the cost of employer-sponsored coverage for the entire family falls above 9.12% of household income, family members may now qualify for marketplace subsidies.
Newly relaxed Public Charge rule. While the Trump administration's harsh public charge rule created a chilling effect on immigrant communities accessing public benefits, this has now been reversed. On September 9, 2022, US Citizenship and Immigration Services (USCIS) published a new, final rule on public charge which makes it clear that the use of most public benefits programs, such as Medicaid, CHIP, and the health insurance marketplace, will not have an impact on an individual's immigration status. The new rule will become effective on December 23, 2022.
We need all-hands-on-deck.  Consumers are more than twice as likely to complete enrollment when they work with an in-person assister. A recent study by Kaiser Family Foundation found that 94% of consumers who got assistance said it was very or somewhat helpful. Yet awareness of the marketplace and the help available, remains low. So let's spread the word about open enrollment, and help our friends, family, and neighbors gain the peace of mind of knowing they're covered should the unexpected happen. 
Other resources: