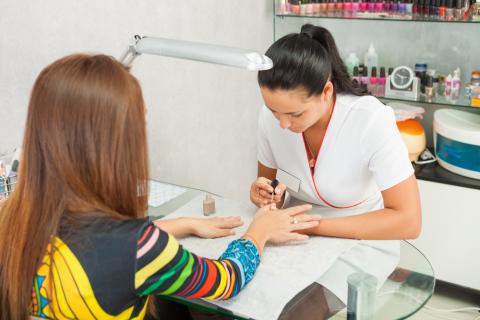 National Asian Pacific American Women's Forum applauds Governor Cuomo's steps to strengthen nail salon worker protections
Gov. Cuomo introduced two new pieces of legislation to increase the State's ability to crack down on unsafe and exploitative working conditions in nail salons and expand access to licensing for nail salon workers, and announced new regulations addressing safety and wage and hour issues in nail salons. The National Asian Pacific American Women's Forum Executive Director Miriam Yeung issued the following statement in response:
"The National Asian Pacific American Women's Forum commends Gov. Cuomo for proposing the strongest safety and wage theft protections for nail salon workers in the country.
"Today, Gov. Cuomo took several important steps toward  improving the quality of nail salon jobs, through legislation that expands the State's enforcement authority over nail salons and workers' access to licensing, and through regulations and education efforts that will improve safety, ensure that workers who are victims of wage theft are paid due wages, and extend the list of languages in which licensing exams and labor rights and safety information will be translated to include Nepali, Tibetan and Vietnamese.
"The National Asian Pacific American Women's Forum (NAPAWF) is pleased that Gov. Cuomo has committed to partnering with community groups to facilitate outreach and education to both salon owners and workers about new legislation, regulations and workers' rights. 
"We look forward to continuing to work with the governor, workers, owners and consumers to transform nail salons in New York into safe places that provide good jobs for workers—so many of whom are Asian immigrant women.
"It is NAPAWF's hope that the rest of the country will take notice of these measures introduced today, and that Gov. Cuomo's New York solutions become a national model for strengthening safety and worker protections in nail salons."
###
The National Asian Pacific American Women's Forum
 (NAPAWF) is the only multi-issue, progressive, community organizing, and policy advocacy organization for Asian American and Pacific Islander women and girls in the U.S. NAPAWF's mission is to build a movement to advance social justice and human rights for Asian & Pacific Islander (API) women and girls.