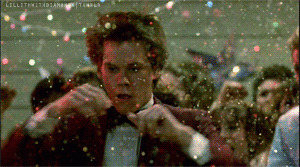 Earlier this week Spotify, the music streaming service, announced they're endorsing Sen. Gillibrand's FAMILY Act: a federal bill that would create an insurance program that would provide workers--including those who are self-employed and/or work part time--with much-needed income while they, or a family member, deal with the arrival of a new baby, or a serious health issue. The new, self-sustaining fund would be created through very small, shared costs between employees and employers.
This news was music to our ears!
The truth is that Spotify already had us dancing at our desks because around this time last year the company announced that all new parents would be granted six months of paid leave and additionally they were implementing a "welcome back" program that allows new parents to ease back into the work routine.
But the news that Spotify is endorsing specific legislation is significant. As Sen. Gillibrand herself says (via a statement):
"Spotify's endorsement of the FAMILY Act is the latest example of a business recognizing that paid leave is a smart and pragmatic workplace policy."
We know that paid family leave insurance isn't just a win. It's good for families, business, and our economy. Studies show that paid leave improves employee retention and lowers turnover costs, increased productivity, and improves employee loyalty and morale. It also helps smaller businesses compete with larger ones and increases our nation's competitiveness in the global economy.  It also lowers the need for government support programs, saving taxpayer dollars and lifting families.
Three cheers to Spotify! Now I'm off to add DJ Khaled's "All I Do Is Win" to my Paid leave Spotify play list.