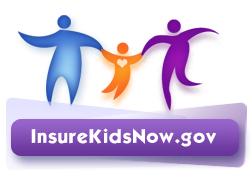 Mother's Day Might be Behind Us But It's Not Too Late to Give Mom a Special Gift
Yesterday mothers everywhere were showered with love and appreciation for everything they do to keep their children well and happy. If you want to pay one more tribute to a mom you know, it's not too late for an extra-special gift that doesn't need to be wrapped in sparkly paper and tied with a bow.
Let the moms in your life know that health insurance is available through Medicaid and the Children's Health Insurance Program (CHIP). Enrollment is open all year round. Children and teens up to age 19 can qualify for coverage for free or at low-cost – and parents may be eligible too. In many states, more adults than ever are eligible for Medicaid, so people who may have been denied Medicaid coverage in the past can try again. Once enrolled, they can get medically necessary preventive care, doctor visits, mental health care, hospitals stays, needed medication and more. When parents are covered, they can be more productive at work and their families will be more financially secure. Healthy parents are better able to engage in child-focused activities – like playing outdoors and participating in school events. And when parents have coverage, it's more likely that their eligible children will get covered too. And covered kids are more likely to get the preventive services they need.
Catherine Selen, a West Virginia mother of two young children who recently got enrolled in Medicaid, knows the benefits of the program first-hand. Catherine, who has struggled with diabetes, says that "being uninsured is bad enough, but when you have a life-threatening illness…and also to be a mother…it's really scary." Catherine was hospitalized twice during 2013. The second time, having gone without her insulin for two days, she ended up in the ICU.
Reflecting on her experience, Catherine says, "My kids have seen me sick and I want something better for them – I don't want them to remember me that way. Now, with Medicaid, I can get the medicine I need." Now Catherine is back to work. She loves her job as a waitress because she can manage her bills and also arrange time to visit her son's school and be active in its parent teacher organization.
That's a big plus for both Catherine and her children!
So, if you know a mom who needs coverage – for herself or her family – let her know about Medicaid and CHIP. Enrollment is open all year long, but why wait?  
To learn more about Medicaid and CHIP and how to enroll, visit your state's Medicaid agency or HealthCare.gov. Or call 1-877-KIDS-NOW (1-877-543-7669).