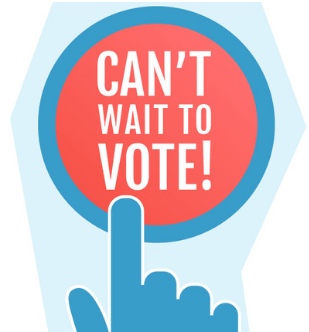 #MomsVote Guide for Washington State
It's time to get out the #MomsVote in Washington State and across our nation! As we get ready for the final weeks before Election Day, we need YOU to help us get out the #MomsVote!
Here are three things you can do right now. 
MomsRising is proudly supporting the following state and local initiatives:
YES on I-940 to De-Escalate Washington 
YES on I-1631 for clean air, clean water, and climate justice 
YES on I-1639 for stronger gun safety laws
YES on the Seattle Families, Education, Preschool, and Promise Levy 
We'll be talking more about these important initiatives on Facebook Live in our Washington State MomsRising Facebook group the week of October 15th. Join us each night at 8 pm that week for an information session. 
2) RSVP to a local MomsVote meetup or join us online for a Facebook Live voting party
3) Host a get out the vote house party
Learn more and sign up here! Bring some friends together to change the news by making an impact in the upcoming elections. Help us remind moms in key areas to be voters on (or before) November 6th with your phone, your pen, your voice, your social media, and more. It's easy! You sign up to bring a couple friends together and then we'll give you a list of activities and supplies for doing high impact things like phone banking (including phone lists to and easy dialing platforms) to remind other moms in key areas to vote. Sign up here!