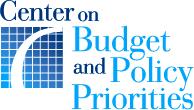 Moms: Getting Their Families the Coverage They Need
As we honor moms, we should recognize the important role that many of them play in keeping their families healthy — including getting them the health coverage that they need.  More than 8 million people enrolled in private health coverage during the first open enrollment season for health reform's insurance marketplaces.  Another 4.8 million individuals enrolled in Medicaid and the Children's Health Insurance Program (CHIP).  Many moms were undoubtedly behind those numbers.
After all, moms often coordinate their children's health care — selecting their doctors, taking them to appointments, and ensuring that they get the care they need.  They also spur the men in their lives to sign up for coverage, research has shown.
And they'll continue to be instrumental in getting their families enrolled, even between now and November 15, when the next open enrollment period for the marketplaces begins. Here are three basic points to keep in mind between now and then:
People who are eligible for Medicaid or CHIP can sign up at any time.  Unlike private coverage, Medicaid and CHIP have no limited enrollment period.  Eligibility for these programs varies by state but, in states that have expanded Medicaid under health reform, adults with income up to 138 percent of the poverty line (about $27,000 for a family of three) can enroll.
Some people can get additional time to finish enrolling in marketplace coverage.  Some people who started to enroll before the March 31 deadline and experienced problems with healthcare.gov or have faced other exceptional circumstances can get additional time to complete the process.  In these cases, they may be able to come back to finish their applications now.  In states with their own marketplaces, the deadlines vary, so people who think they may qualify for extensions should check their state's marketplace website for details.  
Major life changes can allow families to enroll in marketplace coverage.  Many people who lose other coverage (such as Medicaid or job-based coverage) or experience other changes can enroll in marketplace coverage during "special enrollment periods" (SEPs).  Although some significant life changes, such as getting divorced, don't by themselves trigger a SEP, many major life changes do:
Losing other health coverage;
Moving to a different state, or even within a state if the move changes which plans are available;
Having a baby or adopting a child.
To learn more about Medicaid and CHIP and how to enroll, visit your state's Medicaid agency or HealthCare.gov. Or call 1-877-KIDS-NOW (1-877-543-7669).