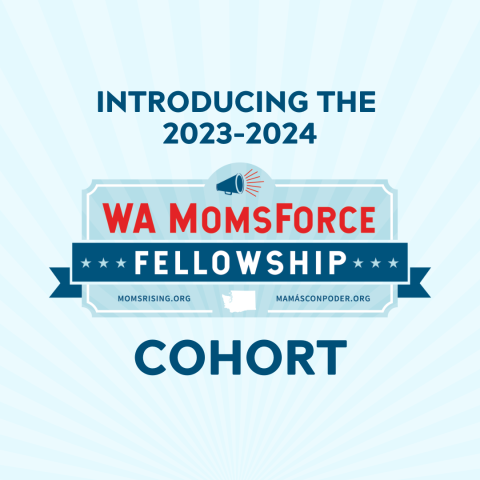 Meet our new Washington MomsForce Fellows!
MomsRising and MamásConPoder are overjoyed to announce our new cohort of Washington State MomsForce Fellows!
Over the next year, the WA MomsForce fellows will be expanding their leadership skills, leveraging their strengths to build grassroots power for caregivers, and advocating for high-quality, affordable child care, paid family and medical leave, and maternal mental health, among other pressing issues in Washington.
Congratulations and welcome to each new fellow!
Antoiniqua Daniels
Lacey, WA
Bronti Lemke 
Tacoma, WA
Isabelle Main
Spokane, WA
Karen Stringer
University Place, WA
Kisha-Marie Schnereger
Orting, WA
Kristen Marsh
Tacoma, WA
Leah Wainman
Bellingham, WA
Lorie Stewart
Mukilteo, WA 
Mercy Wambugu
Tacoma, WA

Tafra Jones
Auburn, WA