Make an Impact & Get Free Stuff: Speak Out for Clean Air and Environmental Justice!
MomsRising is excited to offer everyone who submits a post to the Clean Air and Environmental Justice Blog Carnival the following thank you gifts:
1)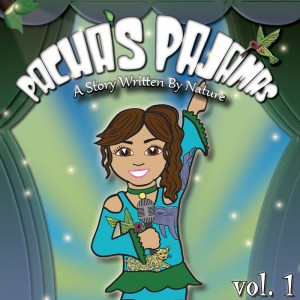 Pacha's Pajamas soundtrack and eBook ($14.00 value). This family clean air conversation starter is a children's pop musical that inspires kids to be superheroes for the planet. The lead character Pacha overcomes asthma and helps organize a huge festival in nature to bring balance to the planet.  This story is a great way for families to start and further conversations about clean air. The soundtrack's featured artists include Yasiin Bey aka Mos Def, Cheech Marin, Talib Kweli, and Majora Carter, among others.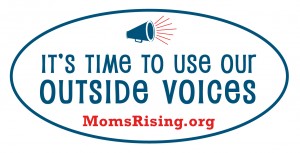 2) MomsRising bumper sticker. Proudly display this bumper sticker to remind everyone that moms and families are a powerful force!
Everyone has the right to breathe clean, life-giving air. Air, however, is not equally clean for all communities, resulting in disparities in health, healthcare and quality of life. That's why MomsRising, NAACP, Presente, American Lung Association and Consumers Union invite everyone interested in Clean Air for All to participate in a blog carnival to help raise a chorus of voices to elevate clean air as a public health and civil rights issue among and for all communities. The carnival will also send a message to President Obama soon after the election: Make clean air your administration's priority!
For this blog carnival, in addition to text posts, we welcome video, art and photography –  whatever the preferred medium  –  to be displayed in a blog post. Text submissions should be 500-800 words in length and include an accompanying image with proper accreditation.
Story ideas include:
•   Personal stories about asthma, mercury poisoning or other air-related illness, with fairness angle
•   Clean air in communities, schools, playgrounds
•   Asthma disparities
•   Climate change and communities of color
•   Obama's environmental legacy
•   Hurricane Sandy
For more story ideas, deadlines and other blog carnival details, see our invitation.