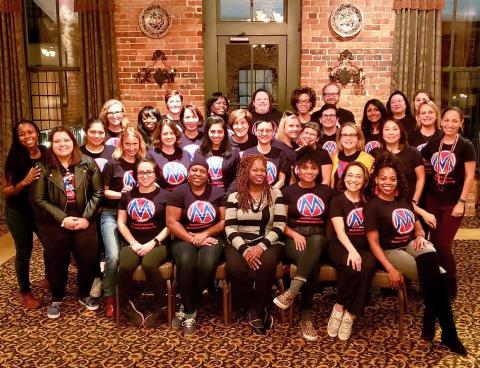 Intense does not begin to describe last week's staff retreat. Anti-oppression and anti-semitism training, visits to the The Legacy Museum: From Enslavement to Mass Incarcerationand and The National Memorial for Peace and Justice exploring enslavement and lynching, and a dance party (because sometimes you just have to release) stirred all the emotions. From visceral and raw sorrow to heart-exploding love to pure exhaustion, I mean all. the. Emotions!
I am grateful to be apart of an organization that is committed to growing and continually examining its own practices to ensure that it is living its values. It's not easy, we certainly do not always get it right, but failure is not an option. I am eternally grateful to work alongside powerful women and men everyday who are not afraid to be vulnerable or stand in humility as we learn from and with each other.
When historians write about this moment, I will be grateful that I stood shoulder to shoulder with my MomsRising colleagues in support of women and families. Love works.