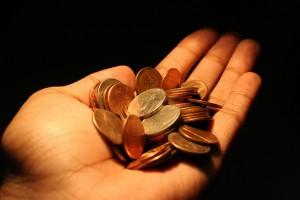 Living on $7.25: A Challenge for Us All
Last Thursday, July 24th, marked 5 years since the federal minimum wage was last increased, to $7.25 an hour.
It has been stuck there ever since.
To highlight just how difficult it is to live on $7.25 – around $15,000 a year for a full-time worker – a host of advocacy groups including MomsRising and the National Employment Law Project (where I work) has issued a challenge: try it.  
We call it the Live the Wage Challenge, and since last Thursday elected officials, advocates, faith leaders, and everyday people around the country have been doing just that: trying to live on $77 a week, the typical budget of a minimum wage worker after housing and taxes. 
That's $77 to spend on food, transportation, household necessities, health care, entertainment, and everything else.
My most eye-opening moment as a participant in the Challenge occurred last Friday. 
On that afternoon, my kids – nine and seven years old – were performing in the closing show of their gymnastics camp.   Even within the constraints of the Challenge, I was able to make this work without too much trouble: working from home on a summer Friday is not atypical in our office; taking a short time away from work to attend a kids' performance would not draw any concern; and their camp is a short ride away by car.
But I realized quickly how much more complicated and stressful this situation would be if I really were in a low wage job.  Would I be able to get off of work?  Even if so, could I afford the lost income?  How far would I have to travel to get from work to their camp?  Would I have enough money to take the subway or drive so I could make it there and back quickly enough?       
Would we even have enough money to send the kids to a camp like this in the first place?  If not, what would they do during the summer instead?  And how would I handle having to disappoint them?   
No exercise can fully replicate all the difficult choices people who earn low wages are forced to make – for themselves, and most painfully, for their families.  In organizing something like the Live the Wage Challenge, there is always a risk of trivializing people's actual, real-life struggles.   
On the other hand, I believe there is value in all of us – and in particular the men and women who we elect to government – trying to walk in the shoes of others.  
As my week living on a minimum wage budget draws to a close, I am acutely aware that for millions of fathers and mothers throughout the country – including some of you who are reading this – living on $7.25 is not an exercise; it's daily life. 
And having gotten a glimpse of how difficult a life it is, I am more committed than ever to do my part to push for higher wages in this country.  
It is the challenge of our time.
If you are interested in taking the Live the Wage Challenge, go to www.livethewage.com for more information.  And if struggling to make things work on low wages is your daily reality, please share your story through the Mom's Rising website or by visiting http://www.raisetheminimumwage.org/page/s/help-raise-the-minimum-wage-tell-your-story-now.