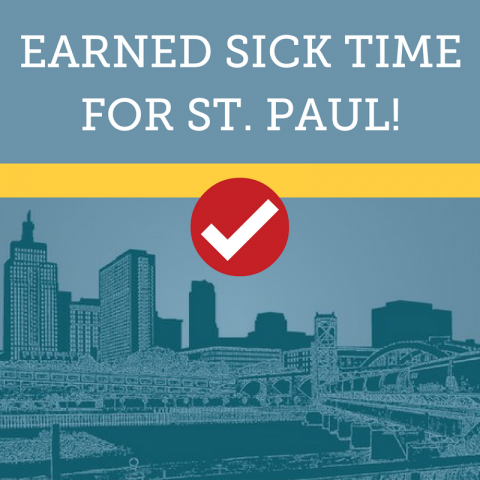 Let's Make St. Paul the Next City with Earned Sick Time!
The St. Paul City Council is voting on earned sick time TODAY! This is our final chance to have an impact on the outcome of this important ordinance.
Together, let's make sure to push the earned sick time ordinance over the finish line! Nobody should ever have to choose between a paycheck and the health of their family.
The earned sick time ordinance, crafted in large part by a city-led task force working with the Human Rights and Equal Economic Opportunity Department, calls for an hour of earned sick time for every 30 hours worked. St. Paul employees would be able to take paid time off to recover from an illness, care for a sick family member, and for survivors of intimate partner violence to seek counseling, medical care, and utilize the legal system. 
Together, we're a powerful force for women and families in Minnesota.