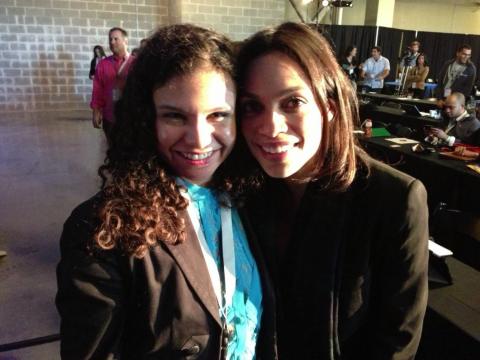 Latin@s In Tech Summit Is Back – MomsRising / MamásConPoder proud to be part of it!
AUSTIN, Tex. -- Mark your calendars. The hugely successful, standing-room only Latin@s in Tech Summit leading up to the South by Southwest Festival is back! This time there will be 33 nationally and internationally acclaimed entrepreneurs as speakers, more focused panels on key lessons learned by successful Latin@-owned start-ups with a special focus on Latina entrepreneurs, and more opportunities to network with key influencers in the industry.
MomsRising / MamásConPoder will be returning as a member of a panel on social entrepreneurship and tech. Please join us! You can purchase tickets here. The following are the details for the event:
What: Latin@s in Tech Summit
When: March 12, 2015, 8:30 a.m. to 4 p.m.
Where: Mexican American Cultural Center
Here's a quick re-cap from last year's summit: the speaker line-up included NPR journalist Maria Hinojosa, NAACP's former executive director Ben Jealous, tech entrepreneur Mitch Kapor, and more. During my talk on using tech tools to promote social causes, I looked into the audience and guess who was there? Actress Rosario Dawson!
Who will be there this year? Join me to find out!