Latin@ Tech Visionaries Descend Upon South by Southwest

AUSTIN, Texas -- For the first time ever, a Latin@ Tech Pre-Conference bringing together social entrepreneurs and tech visionaries will precede the prestigious South by Southwest Interactive Conference in Austin, Texas next month.
And MomsRising will be a part of it!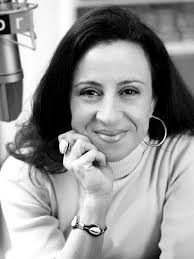 I will present in a session on utilizing online tools for social good. As for the other sessions, which are spread out throughout the day, I am honored to be among this company: Ben Jealous, civil rights activist and former president of the NAACP; Maria Hinojosa -- pictured on right -- Executive Producer and Anchor of Latino USA; Nicole Sanchez, a managing partner at the Kapor Center for Social Impact; and staff members from Presente and Sierra Club. ¡Eso!
The Latin@s in Tech Pre-Conference will take place at the Bullock Texas State History Museum in Austin from 9 a.m. to 5 p.m. on Thursday, March 6. You can register for the pre-conference here only a few spaces are left.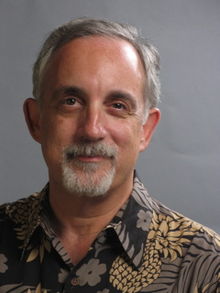 In addition, MomsRising Executive Director Kristin Rowe-Finkbeiner will join tech visionaries Julie Asper-Diaz, Kety Esquivel and Mitch Kapor -- pictured on right -- for a similarly-themed panel titled "The Latino Digital Landscape: Insights and Solutions". This panel discussion, which will focus on the disconnect between the significant number of Latin@s who utilize technology and the lack of investments to reach them, will take place on Saturday, March 8, from 11 a.m. to 12 p.m. at the Holiday Inn Town Lake Lantana Ballroom. The session itself is free, although those with South by Southwest passes will gain preferential seating.
"As a multicultural mom movement advocating for family economic security, engaging with Latinas both in English and Spanish has been central to our work. I look forward to joining this panel to share what we have learned and to learn more from others who are leading the way in serving the Latino community." --Kristin Rowe-Finkeiner, CEO of MomsRising
Every year, South by Southwest attracts more than 200,000 people from around the world. It is considered the largest conference of its kind, combining music, film and technology festivals into one.
Even though Hispanics or Latinos – labels are a matter of preference – are projected to become 29 percent of the U.S. population in 2050, and disproportionately utilize social media tools such as smartphones, Twitter and Facebook, investments to reach Latinos over these platforms lag significantly.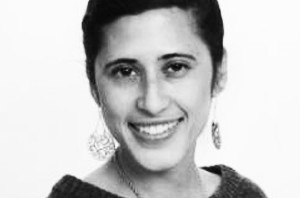 "We need to challenge investors, organizations, media creators, agencies, conference organizers and startups to make this commitment," said Latin@ Tech Pre-Conference Planner and Principal of Esquivel McCarson Consulting Kety Esquivel (pictured on right). "What better place to talk about this then at a pre-SXSW conference?"
As part of our mission to create a multicultural movement of moms for economic security for all, MomsRising has long invested in engaging with Latina members on all social media platforms, in-person, over cell phone – texting -- and e-mail. Next month, we plan to launch a Spanish-language website for and by Latina mothers. We look forward to discussing the return on investment from these initiatives and helping elevate this important discussion at a venue like SXSW.
Many thanks to Kety Esquivel and the Kapor Center for Social Impact for putting together the pre-conference and for inviting us. And many thanks to Nespresso, Sierra Club and Mobile Future for sponsoring this event and/or investing in scholarships for people to attend.
We look forward to seeing everyone in Austin!