Janet Yellen: Leaning On to Lead – Part I
This week the Senate confirmed Janet Yellen as the first chairwoman of the Federal Reserve Board in its hundred-year history.  Most reports about Yellen's confirmation have taken note of her ascent through the glass ceiling, as well as her impact as a model for women and girls.  I was most intrigued, however, by the Huffington Post article that described the impact that other women had on Janet Yellen's successful confirmation.
According to Huff Post, it was Obama's desire to nominate Larry Summers as Fed Chair that galvanized women to push hard for the eminently qualified Yellen.  Summers' "failed economic track record and his history of sexist and insensitive remarks" spurred organizations like Ultraviolet and the National Organization for Women to educate the public about Yellen's impressive record. Additionally, powerful female donors made calls and sent letters to members of the Senate Banking Committee, President Obama, and Senate Majority Leader Harry Reid.
These women were not organizing to achieve the goal of appointing the first female Federal Reserve Chair. They worked to enlighten the public about Yellen's credentials because they feared that the most qualified candidate for the second most powerful US post would get passed over because she is a woman.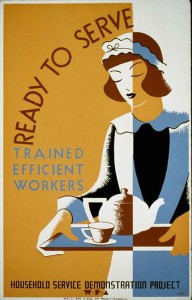 The fact that a woman of Yellen's stature and experience could need such a robust support group in order to be acknowledged is telling – and not surprising.  Smart capable women at all professional levels are often overlooked -- and in order to fully contribute, they frequently lean on other women and networks for support.
In Lean On and Lead, Mothering & Work in the 21st Century Economy, I interview twenty-four working women, mothers, and fathers, who describe the people, family members, and other community supports they regularly lean on in order to succeed professionally and personally.  For example, Jennifer, a Project Manager in the health care industry who is the primary breadwinner for her family, states: 
"In my industry, there are professional networks…which provide ways for women to communicate with each other about all kinds of professional issues and find out about various companies' family policies, to determine whether there is gender pay inequity, or to learn about other women's experiences with their employers when they've had a sick child or parent…Women are used to leaning on each other both on a personal level and professionally. Women organize carpools, help each other out with kids in emergencies, and know that they can rely on each other. They lean on each other so they can lead. And by being examples and providing concrete support, we know we can propel the whole group forward together."
Without other women to lean on, Janet Yellen may not have had the opportunity to lead at the Fed.  More importantly, it seems likely that women and families will be able to lean on Yellen.  For example, the issue of unemployment has been cited as one of the most pressing challenges that Yellen will address in her tenure as Fed Chair -- and one that is of personal importance to her.  This week, the National Journal quoted colleagues who spoke about Yellen's empathy and commitment to the unemployed, with one saying, "she feels the pain of the jobless on a gut level."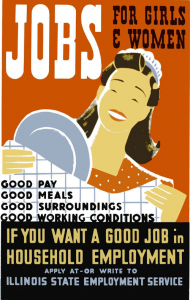 This is encouraging.  In writing Lean On and Lead, it became clear to me that addressing unemployment and underemployment is crucial to women's ability to lead  -- and even more clear that women are crucial to the economic support of families.  In 2012, 70% of mothers worked outside the home, and in 40% of households, the mother was the primary breadwinner.
Yet women at all levels of educational attainment earn 25% less than men over the course of their careers, and the gap widens when the breaks women take for childbearing and childrearing are included in the equation.  At the same time, women are better educated than men.  Nine million more women than men have received college degrees in the last twenty years, and women outpace men in college enrollment by at least four to three.
And when it comes to the most recent job numbers, though women's unemployment rates are at their lowest since 2008, 60% of gains in the last three years have been in jobs that paid less than $10.10 an hour (compared to 20% for men).  Women, and in particular mothers, are consistently underemployed and underutilized, impacting their families and their ability to contribute to the economy-at-large.
Clearly, addressing gender and ethnic inequities in the workplace and accessing our total pool of talent is an economic imperative.  As a driving force in the economy, Yellen is well-positioned to steer policies that allow all of us to work at our full potential.
Furthermore, Yellen's own experience provides a high profile example of what many educated women and minorities face at all professional levels.  While it is fortunate that she was able to lean on a network of strong powerful women, we need to recognize how close we came to foregoing Janet Yellen's experience and brilliance.  We also need to acknowledge that the systemic biases and discrimination that currently exist do not just limit each individual's potential and well-being, but in fact, impact our economic prospects as a society.
(Graphics are from the Works Project Administration (WPA) poster collection,  Library of Congress.  In 1935, the WPA was implemented as part of the New Deal, identifying public works jobs for millions of unemployed people, including projects that provided work for artists. These posters are used to illustrate Lean on and Lead.)