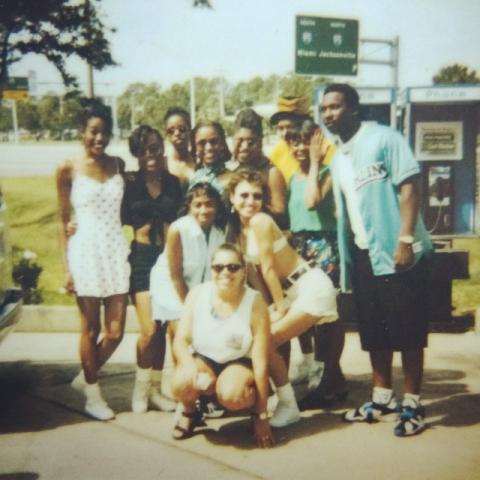 I Say No To Guns On Florida Campuses, Do You?
When I heard about legislation moving forward that would put concealed weapons on campus I thought of my days at Rollins College.
I was 17 years old and happy to be as close to adulthood as I'd ever gotten. I lived off campus which meant I had the wheels and was called upon to drive my schoolmates to parties or clubs even though I couldn't officially get in.
We studied, but my school was known for big parties. On more than one occasion I heard about fights that would break out over minor issues heightened by the consumption of alcohol. It made me wonder about what would happen if the Senate Bill 176 was passed.
With so many college students already at risk for binge drinking, substance abuse and suicide, they don't need the lethality of firearms introduced into the mix. In fact, a Harvard study showed that college students who own guns are actually more likely to drink to excess, and engage in aggressive and dangerous behavior after drinking, with almost two thirds of students with guns in the study reporting binge drinking.
My friend's son was at Florida State during the school shooting 4 months ago. I can remember the panic that ensued, and rightfully so.
College campuses are filled with kids. I hope my daughter will one day attend a university here in the state. I cannot imagine having her on a campus that allowed concealed weapons. Kids go to school to learn and if there's a security issue, adding a gun into the mix isn't going to help.
Here are 4 things we can do today to ensure this legislation does not make it into the books.
Sign the petition and let our lawmakers know that you do not support concealed weapons on campus.

Second, call your state senators and let them know you do NOT support this bill! Dial 855-976-1895 and we'll connect you.

Third, for those of you who attended Florida universities, call your alumni association and let them know that you are against this bill. Encourage them to send emails out to all of their alumni to drum up awareness. Oh, and contact your college friends and networks too and make sure they know this is happening. If you are part of a college alumni network or Facebook group, let them know! Here's a list of the top 10 schools in Florida and their corresponding alumni pages:

​

MomsRising is gathering petition signatures against guns on Florida campuses, with more than 1,000 so far. We want to deliver those petitions in person. If you are near Tallahassee, and you think you could join us in delivering the signatures we've been collecting throughout Florida, please send a quick email to info@momsrising.org.
I hope you'll add your voice to the hundreds of Floridians that have already spoken out against these bills. This SB 176 scares me. How about you?