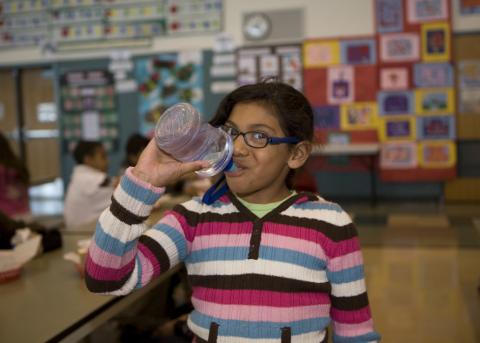 How One NBA All-Star is Helping Teens Drink Water, Not Soda
"Drinking water is essential to a healthy lifestyle," Curry said in his statement. "Water is my drink. I like that Brita makes tap water taste good, so you don't need to spend money or waste plastic with bottled water."
When public icons choose the healthy option, they inspire kids of all ages to choose it, too. Curry's decision to back Brita sends a powerful message to youth across the country: If you want to dribble and shoot like Steph Curry, your beverage of choice should be water.