Power Up #MomsVote!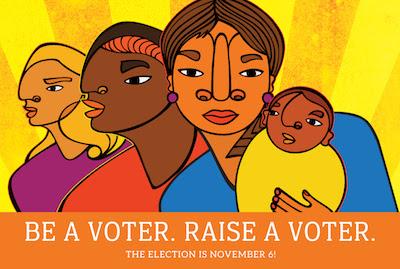 HELP! Postcard campaign taking off!
Whoa. There was a HUGE surge of requests for MomsVote postcards from the MomsRising community this weekend. We are past our deadline to print more postcards, but we still urgently need your help to fund this project!
Can you help us send the postcards -- and fuel the rest of the MomsVote campaign -- by making a contribution to MomsRising right now?
We can't afford to fall behind in our voter outreach to women. We need to get these pre-addressed, pre-stamped postcards out to the THOUSANDS of awesome volunteers who requested them.
Raising $10,000 more THIS WEEK would help us fully fund postcard packets for 15,000 MomsRising volunteers, and reach 75,000 potential voters, each with a personal note!
A packet of 5 postcards costs $5, so your gift of $25 will reach 25 women voters. A gift of $100 could get 100 moms to the poll, voting for progress for women and families.
These postcards work. Research shows handwritten notes are one of the most powerful ways to get an infrequent voter to the polls on Election Day.
But only if we get the postcards to voters in time for Election Day!
Please don't sit this one out — chip in today!
Our volunteers, MomsRising supporters just like you, need to know you've got their backs!
Thanks for being part of this MomsRising community. Your support means all the world to us.