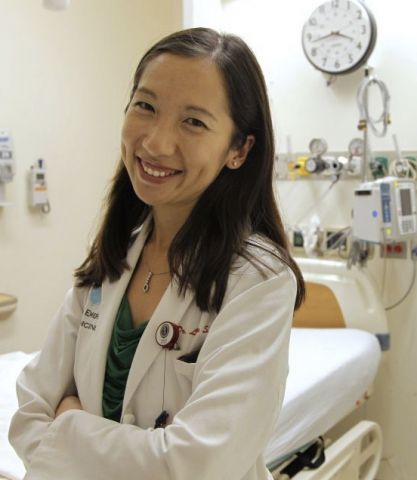 "Health is a fundamental human right:" Why we sued the Trump Administration
Recently, we in Baltimore City filed suit against the Trump Administration for intentionally and unlawfully sabotaging the Affordable Care Act (ACA). I am gravely concerned for the wellbeing of my patients, my city, and millions of individuals who are finding themselves unable to afford health care.
As an emergency physician, I've seen first-hand what happens when people are priced out of coverage. I've seen a mother leave behind her three children, because she had no insurance and wasn't able to have a lump in her breast examined when she found it. She died a year later. I have an endless number of stories similar to this one. This mother, and countless others, could be here today if she was able to seek treatment earlier. We shouldn't be losing loved ones to conditions that can be treated or even prevented. Put simply, access to insurance saves lives, and the ACA allows that access.
At the Baltimore City Health Department, we offer many safety net and essential health services for uninsured Baltimoreans. We already operate on a shoestring budget, and increasing the uninsured rate will place an even greater burden on programs already short on resources. It will make us either incur additional costs, or force us to reduce our ability to care for the most vulnerable. How we will decide what services to cut? Reproductive health care? Addiction treatment in the midst of an epidemic of opioid overdose deaths? Or should we look to cut HIV/AIDS treatment, dental and oral care, hypertension detection, or cancer screenings?
Health is a fundamental human right. Access to quality, comprehensive, and affordable health care should not be a privilege reserved for only the wealthy. The Trump administration's efforts to undermine the ACA are bad for health and bad for the economy, and they are immoral and unlawful. We will continue to fight for accessible and affordable health care and never waver in our commitment to provide care to our most vulnerable residents.
See this post on my Facebook page.