Good news!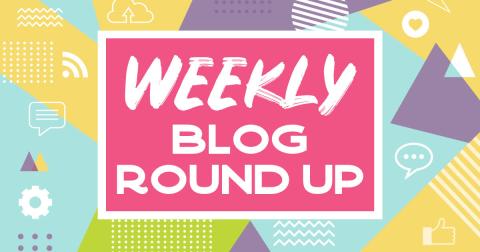 #GoodNews This Week: Paid Leave, Gun Safety, KidsRising!
Ever feel overwhelmed by your inbox, news feeds, podcast subscriptions? We're here to help! Swing by the MomsRising blog for this weekly round-up post to highlight the good news and current actions you may want to know about but might have missed. You don't have to be a policy expert or glued to the news to make a difference. Check out the round-up post below for inspiration, news you can use, and quick action opportunities!
* CELEBRATE! Paid Leave Bill Passes in New Jersey! 
"I am excited to share that paid family leave has been expanded and improved in New Jersey! S2528 will allow more working families, especially lower income families, to be able to take time to care for loved ones when they need them most. The bill includes increased benefits, increased leave times, increased job protections, increased public awareness programs, and is more inclusive when it comes to defining family."

~ Nadia Hussain, MomsRising campaign director for maternal justice and NJ resident  
* GOOD NEWS! US House of Representatives passes bill to require universal background checks on gun purchases, and asks Senate to do the same. Let's amplify that message and make sure the Senate hears us loud and clear: 
Help MomsRising Take our Work for Commonsense #GunSafety Legislation to the U.S. Senate
On the 25th anniversary of the landmark Brady Bill requiring background checks on some handgun sales, the U.S. House finally passed H.R. 8, legislation that would require background checks on virtually all gun sales. That's wonderful news. And last week, the House voted to close the Charleston loophole, tightening existing background checks. But we still have a long way to go - these bills still need to make it through the rest of Congress. Can you chip in $5 to help us take this fight for gun safety to the U.S. Senate? Thank you! 
* RESOURCE OF THE WEEK: Standing Up for Students Storybook
Thousands of Black, brown, disabled, LGBTQIA, and indigenous students are suspended or expelled at higher rates in schools each year. This disturbing trend is known as the #schooltoprisonpipeline. We've gathered dozens of stories from our members, as well as an exclusive interview with Deion Browder, that tell us how it has impacted their lives. Read and share!  
* TAKE ACTION! Speaking of round ups-- have you checked out our super efficient weekly #5Actions post? We choose the top actions of the past week and put them in one place so you can easily read quick background and take impactful action! Whether it's signing a petition, writing a letter to the editor, making a call to Congress, we make it easy to make a difference. Check it out: https://www.momsrising.org/blog/top-5actions-of-the-past-week-march-1-2019