Take Action!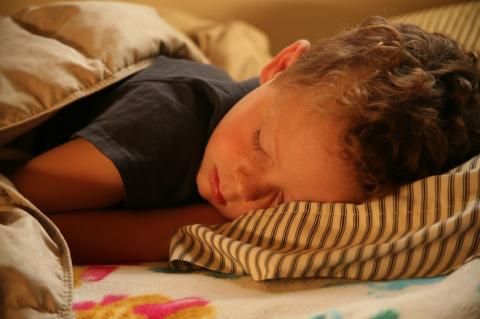 Get toxic chemicals out of kids' products!
For many families, snuggling up on the couch for a story or tucking the kids into bed are treasured routines. Our children's beds and the couches in our living rooms are places where our children and families should feel safe.
But unfortunately bedding, pillows, couches, and too many other products our children come into contact with every day too often contain toxic flame retardants that have been associated with serious health conditions including: infertility, cancer, neurodevelopmental complications, impaired memory, damage to the fetus, learning deficits, impaired IQ in children, and many other negative health effects. At the same time, many toxic flame retardants don't have a proven track record of significantly preventing fires.
*It doesn't have to be this way. From now until January 19, the Consumer Product Safety Commission is accepting public comments on whether they should remove toxic flame retardants in the chemical class known as organohalogens from household products. Sign our petition and join us in standing with pediatricians, firefighters, scientists, and advocates in asking for household products free of toxic flame retardants!
Earlier this year a broad coalition including the American Academy of Pediatrics, the International Association of Fire Fighters, the Learning Disabilities Association of America, the National Hispanic Medical Association, the Consumer Federation of America and many more filed a petition calling on the Consumer Product Safety Commission to ban four categories of consumer products: mattresses, furniture, children's products, and the casings around electronics if they contain any flame retardants in the chemical class known as organohalogens.
These types of chemicals continue to be frequently used in consumer products despite research showing this entire class of chemicals can be associated with serious human health problems, including cancer, reduced sperm count, increased time to pregnancy, decreased IQ in children, impaired memory, learning deficits, hyperactivity, hormone disruption and lowered immunity.
This is urgent—we have our first-ever chance to ban the sale of these toxic chemicals! Can you add your voice to our petition calling on the Consumer Product Safety Commission to remove these dangerous chemicals from everyday household products?
Not only can these products be unsafe for our families, they can also be harmful to the firefighters we rely upon should fire strike our homes. Studies show that these types of flame retardants can actually cause fire and smoke to become more toxic as they burn. The International Association of Fire Fighters has determined that there is a link between exposure to the fumes created when toxins burn and the disproportionately high levels of cancer among firefighters. A growing number of firefighter associations are joining with pediatricians, scientists, advocates, and consumers to call for the removal of these chemicals from consumer products.
Just as the Consumer Product Safety Commission has acted to remove defective and dangerous products that strangle or burn kids from the market, they can and should act now to protect our children, our families, and the first responders who protect us.
With your help, we can make our homes safer and our kids healthier.  Please don't forget to sign our petition right now! Also please post the action link on Facebook and Twitter-and share this post with friends. The more comments, the better the chance we have of fixing this problem. But time is tight: Comments are due to the Consumer Product Safety Commission TODAY, January 19, and we want to make sure your voice is heard!
Together we are a powerful force for a safer, healthier nation.
P.S. Are you concerned about the impact of toxic chemicals on your family? Share your story here.