Tweetchat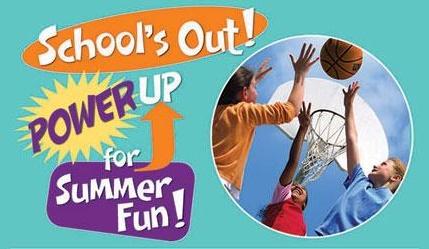 Get the Scoop on Healthy Summer Meals for Children and Teens
With summer in full swing, children and teens that relied on school meals for their nourishment and nutrition can be left without. This is where the U.S. Department of Agriculture's (USDA) Summer Food Service Program ("SFSP"), commonly referred to as the Summer Meals Program, steps in.  The program provides healthy free breakfast and lunch meals, as well as snacks, to kids 18 years of age and younger.
Join #FoodFri on Friday, July 8, 2016, 1pm Eastern, to chat with @MomsRising and our expert co-host, @USDANutrition, to discuss summer meals for kids and teens. 
Let's make sure no child goes hungry this summer! Spread the word and join us by clicking below.

Tweet: Let's chat abt FREE healthy #summermeals for kids at #FoodFri w @MomsRising @USDANutrition on 7/8, 1pET. Info: http://ctt.ec/lD43x+
---
---
To join and follow the conversation on Twitter use the #FoodFri Hashtag in each tweet.
You can also follow the chat on Twubs.com/FoodFri. Twubs allows you to follow MomsRising's registered hashtags by creating an account. Below I have noted the steps.
Create an account using an email or your Twitter account.
Enter the desired hashtag, #FoodFri, #WellnessWed or #EcoTipTue, in
the search box found at the top of the page. Click Enter. A new page
will open with the desired chat.
Find the "Join This Twub" button found on the right-hand side bar and join the group.
Adjust the speed of the conversation to your liking. Options are: Fast, Medium, Slow, Slower, or Slowest.
Introduce yourself and join the conversation, by entering your
comment, tips, or questions in the "Tweet to #FoodFri as [YourName] box"
Or, respond to a specific tweet by hovering over the right-hand side of the individual's tweet and selecting one of the icons.
---
More about our #FoodFri Featured Co-Host(s):
The USDA Food and Nutrition Service is working to effectively and efficiently end hunger and improve nutrition in America.
To learn more about the USDA Food and Nutrition Service, head on over to their website, www.fns.usda.gov. You can also follow them on Twitter and Facebook.