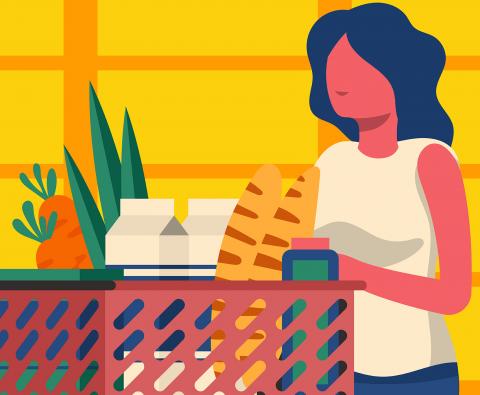 Get help buying groceries while schools are closed / Obtenga ayuda para comprar alimentos mientras las escuelas están cerradas
Español debajo
RISERS! Help us get this important information out to families: Because of COVID-19, children who are eligible for free or reduced-price meals at school will get extra food benefits. Families can receive up to $399 per child for food! This benefit is not considered under public charge. But many families are at risk of missing the application deadline for this benefit -- there is currently $87 MILLION in unclaimed food benefits for Washington kids and families. The deadline to apply is September 11th! 
Apply here: www.WashingtonConnection.org (on the application, choose 'Pandemic EBT — Emergency School Meals Program' box in the Food Assistance section) OR call 877–501–2233 (DSHS Customer Service Contact Center — Language translation available)
Learn more here: https://medium.com/@waOSPI/what-is-pandemic-ebt-a7a086fcaf94 (Note: This blog has the previous application deadline listed. The new application deadline is Sept. 11)
P-EBT is for all eligible children in Washington State, regardless of their status or their parent's status. You will not be asked about you or your child's immigration status or citizenship when you apply for P-EBT. P-EBT is not considered under a public charge.
***
¡RISERS! Ayúdennos a difundir esta importante información entre nuestras familias: Debido al COVID-19, los niños que son elegibles para recibir comida gratis o a precio reducido en la escuela recibirán beneficios adicionales. ¡Las familias pueden recibir hasta $399 por niño para comprar comida! Este beneficio no se tomará en cuenta para la prueba de carga pública, pero muchas familias están en peligro de no aplicar antes de que termine el proceso de aplicación para este beneficio –en la actualidad hay $87 MILLONES en beneficios alimentarios sin reclamar para los niños y familias de Washington. ¡El último día para solicitar los beneficios es el 11 de septiembre!
Puedes llenar la solicitud aquí: https://www.washingtonconnection.org/home/?locale=es_es (en la solicitud, debes marcar la casilla 'Pandemic EBT — Emergency School Meals Program' en la sección Food Assistance O puedes llamar al 877–501–2233 (Centro de Contacto de Servicio al Cliente de DSHS — tienen disponibles servicios de traducción).
Aquí puedes encontrar más información: https://link.medium.com/ZVYfyo0Ci9 (Nota: Este blog menciona otra fecha como último día para solicitar los beneficios. El nuevo plazo termina el 11 de septiembre)
P-EBT es para los niños elegibles del estado de Washington, independientemente de su estatus migratorio o el de sus padres. Cuando solicites los beneficios del P-EBT no se te preguntará sobre el estatus migratorio tuyo o de tu(s) hijo(s) o si eres ciudadano o no. El programa P-EBT no se considerará como parte de la prueba de carga pública.