Talk Back!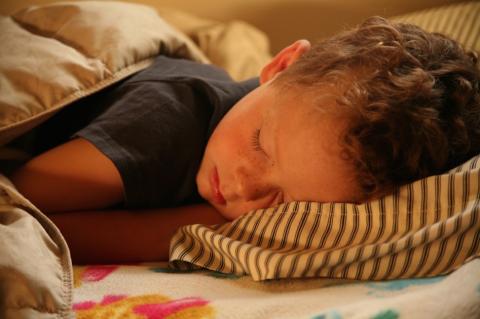 Firefighters, doctors, and moms agree: Toxic chemicals don't belong in kids' beds!
Snuggling up with my kids for a bedtime story and tucking them in bed at night are some of the very best parts of my day. They are treasured routines for many families. Our children's beds are places where they should feel safe and protected.
But unfortunately many types of bedding, including mattresses, bassinet pads, co-sleepers, and even nursing pillows have been found to contain toxic flame retardants that have been associated with serious negative health impacts for children and adults. At the same time, many toxic flame retardants don't have a proven track record of significantly preventing fires. [1]
Earlier this year, thousands of MomsRising members signed our petition calling on the Consumer Product Safety Commission to ban organohalogen flame retardants from certain consumer products, including mattresses. In doing so, we joined with the American Academy of Pediatrics, the International Association of Fire Fighters, and many more in saying these toxic chemicals should not be in our homes. [2]
These types of chemicals continue to be frequently used in consumer products despite research showing this entire class of chemicals can be associated with serious human health problems, including cancer, infertility, decreased IQ in children, impaired memory, learning deficits, hyperactivity, hormone disruption and lowered immunity. [3]
Not only can these products be unsafe for our families, they can also be harmful to the firefighters we rely upon should fire strike our homes. 
Studies show that these types of flame retardants can actually cause fire and smoke to become more toxic as they burn. The International Association of Fire Fighters has determined that there is a link between exposure to the fumes created when toxins burn and the disproportionately high levels of cancer among firefighters. A growing number of firefighter associations are joining with pediatricians, scientists, advocates, and consumers to call for the removal of these chemicals from consumer products. [4]
It doesn't have to be this way! 12 states have already adopted policies that ban, limit, or label toxic flame retardants in certain products. Next week the NC Environmental Review Commission will consider a proposal that would ban the manufacture or sale of bedding that contains two types of toxic flame retardants and hear from a scientist, a manufacturer, and a firefighter about why this matters.
This is a big deal because it's our first-ever chance to educate North Carolina decision makers about why it's important to get toxic chemicals out of bedding and other products children use.
But we need your help! Can you share a sentence about why you think we should remove toxic chemicals from bedding? We'll hand deliver your messages to decision makers next week. Share a quick note here: https://www.momsrising.org/member_stories/share/