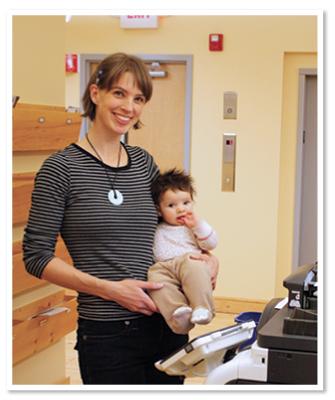 Creating a culture of community in the workplace
Most of us spend a great deal of time at work - with our colleagues, doing our job. This can be a wonderful thing or a true challenge. When we feel valued, work can be an amazing thing – you feel part of something, appreciated and engaged. This is something every company should strive for, but how to achieve it?
You can make the case that it all starts with culture. A company's culture is reflected in every aspect of their business. This ranges from the way you treat individual employees and engage in your broader community, to the way you produce and market your products.
In New Hampshire, we have a company, W.S. Badger Co. (Badger) that has built itself around a culture of kindness and respect. This family-owned manufacturer of organic body care products is based in western New Hampshire, and they truly strive to meet the tenets of their mission that states – healing products, healthy business, make a difference.
What does this look like at Badger? It is an amazing mix of company policy that benefits employees. This ranges from subsidized daycare for infants and toddlers to childcare subsidies for school-aged children (through eighth grade), progressive personal leave including vacation and health leave, and healthy home cooked lunch for all employees. However, more important than the what of benefits is the why.
"We strive to have all employees share in the positive experience of working at Badger," stated Emily Hall Warren, director of administration at Badger. "An example of this is our babies at work program. The benefits of the program go far beyond the parent and baby in their care – it changes the way we interact with each other."
Another key feature of work at Badger is the community lunch. All employees gather together in a common space and share a meal provided by Badger's in-house cooks. "When everyone steps away from their desk, they get a chance to clear their head and regroup for the afternoon. Also, we are able to connect with each other in a more meaningful way," said Emily.
Over the course of the next few weeks, we will be looking at some of the different aspects of Badger's family friendly workplace. The work that they are doing can serve as an inspiration and a bit of a blueprint for other businesses who want to evolve their company's policies. Each experience will be different, but in sharing the stories we hope to encourage dialog and discussion which will evolve individual workplaces one company at a time.