Congress to EPA: Finalize Dioxin Study Once and For All!
Today, Rep. Edward Markey (D-MA) and 72 members of Congress sent a letter to EPA Administrator Lisa Jackson urging the EPA to finalize their long-delayed study on Dioxin once and for all.  Read all about it in Rep. Markey's press release. EPA's study on dioxin has been delayed for over 20 years due to intense lobbying by dioxin-spewing chemical corporations such as Dow Chemical.
The new Congressional letter to EPA expresses concern that "EPA has missed this self imposed deadline to finalize and release the report by the end of 2010" and concludes by requesting EPA's "detailed timeline for finalizing and releasing the Dioxin Reassessment once the SAB review is complete."
"Almost 40 years ago we called a code red on Agent Orange and dioxin. Despite worldwide agreement about the toxicity of these chemicals and their persistence in the environment, EPA still has yet to release its findings on how dangerous these chemicals are to public health," said Rep. Markey. "This much-needed assessment should not languish at the EPA as long as this dangerous chemical lasts in our food chain. The EPA should release its report without further delay."
This isn't the first time members of Congress have weighed in on dioxin to the EPA.  Back in 2002, Rep. Pelosi (D-CA) and 65 members of Congress sent a similar letter to EPA. Nine years later, here we are still waiting.
Dioxin: One of the Most Toxic Chemicals Known to Man
Dioxin is one of the most toxic chemicals known to man, and is released during the manufacture and disposal of chlorinated chemicals such as PVC plastic.  Dioxin is considered to be a "human carcinogen" by the World Health Organization's International Agency for Research on Cancer and the U.S. Department of Health and Human Services' National Toxicology Program.  Dioxins can cause developmental and immune effects at levels close to those currently found in the general population.  Dioxin is so toxic 170 nations have signed a global treaty to phase it out.
Babies Born Pre-Polluted with Dioxin
Every American has dioxin in their bodies, and even babies are born pre-polluted with potentially harmful levels of dioxin in their bodies.  Dioxin's been documented in infant cord blood and even breast milk.  Every American eats dioxins when they consume fatty foods such as milk and cheeses.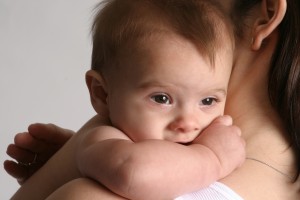 Last year, for the first time ever, EPA came out with a proposed "reference dose" for dioxin.  Analyses by Environmental Working Group show that consuming EPA's proposed reference dose for dioxin over time would result in an incremental dose of the carcinogen that would be 270 times greater than what EPA considers acceptable for the general population and that a breast-fed infant three to six months old consumes up to 77 times more dioxin than EPA's proposed safe daily dose (RfD).
CHEJ thanks and applauds Rep. Markey (D-MA) and the 72 other members of Congress for writing to EPA Administrator Jackson on this critical public health and environmental justice issue.
We can only hope EPA do the right thing and finalize this study once and for all.
To learn more about dioxin, check out our resource page with links to fact-sheets, reports, letters and more.