Climate Change is a Mother's Issue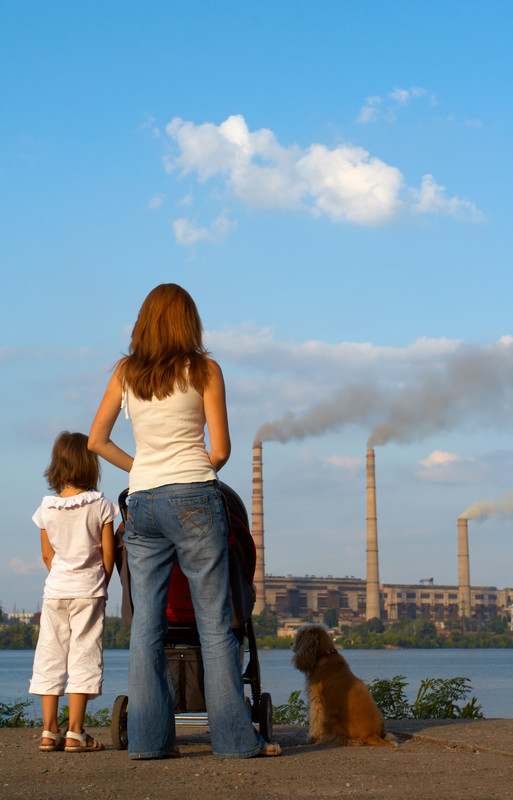 When you consider the wide reaching impacts of climate change, highlighted by the recent Intergovernmental Panel on Climate Change (IPCC)  report, it is easy to want to bury your head in the sand. It is easy to turn on the TV, read a book, or think about what to have for dinner.
But when something threatens the health and future of our kids, well, moms don't tend to walk away.
World scientists, governments, and health activists have been making the connections between climate change and public health for years. Here's some of what they found. Climate change is linked to:
All of these are having a profound affect on our children and their collective futures, limiting their ability to find health, happiness, and prosperity as they grow into adulthood.
With a problem as large as climate change, with the stakes being so high, it's going to take a waterfall of action, support, and mobilizing to halt the damage being caused now, and well into the future, from climate change. Thankfully, mothers are taking a leadership role in this fight against climate change, and we need every single one of them.
This past week's #EcoTipTue was on Moms and Climate Change. You may think "What a downer!" but no, you'd be wrong. While the statistics are sobering, the overall message of the chat was look what we can do if we put our heads together, mobilize, inspire, and act.
At the chat we hosted several climate change groups that are leading the way in this.
First, we had Moms Clean Air Force, with writer and Public Health Policy and Outreach Manager, Molly Rauch. She just wrote this important piece about the moms facing the terrible economic and health costs of fracking in their communities. Her tweets highlighted the convergence between parenthood and climate change:
@mollyrauch  A3: Someone needs to tell Congress that our kids #health trumps corporate profits! #ActOnClimate#EcoTipTuehttp://ow.ly/vgdjV 
We also had Kelsey Wirth,  one of the co-founders of a new climate group called
Mothers Out Front
, based in Boston. Mothers Out Front is taking climate change into parents homes, mom to mom, friend to friend through their house parties and personal approach. This grassroots building will move climate change from a green issue, to a parent issue, and widen the net to be beyond politics and gather moms as a super force that can hold leaders, states and our country accountable. You can read all about her and
Mothers Out Front in this new Boston Globe article.
She pointed out that we need more than online activism to halt climate change:
Lisa Hoyos started
Climate Parents
out of a deep concern for how climate change is already impacting kids and communities across the country and around the world, and a sense that parents — presented with the right information and organizing opportunities — will be motivated to advance the urgent and bold climate solutions our kids deserve. She shared:
Harriet Shugarman is a veteran organizer on the issue of Climate Change and is the executive director of
Climate Mama
where she partners with various non-profit and is active on climate change globally. She shared her tweets to challenge our thinking about climate change:
Reframe

#climatechange

: exciting challenge 4 creative minds. So many opportunities await. Don't be afraid. Eyes WIDE open.

#ecotiptue

@MomsRising get a quote 4 solar! It just takes a few customers leaving fossil fuels to make the old utility system take notice #EcoTipTue
We were also joined by the Australian climate group called 1 Million Women. This group is positive, proactive, energetic, and has big goals for conquering climate change. They shared:
@1millionwomen 

A7: less stuff, while getting more out of life. At 1MW we share inspiration to live a sustainable life, Join us and be counted!

#EcoTipTue

@1millionwomen 

 A2: We are launching a campaign today to save the Great Barrier Reef for future generations, watch our website for more details

#ecotiptue
As you can see, this was quite a group to host for #EcoTipTue. The collective energy was absolutely thrilling, and hopeful. With these women leading the way-- moms can and will organize to halt climate change and make a real difference in the lives of all children, everywhere.
Won't you join these groups in calling on the power of moms to halt climate change?