Celebrate Health Care Reform: Tweet chats, carnivals, stories, and more!
Happy second birthday, health care reform! This week is the two year anniversary of the passage of the Affordable Care Act. Over the past two years, millions of families have been helped by health care reform, and when new provisions kick in 2014, millions more will have access to crucial health care coverage for themselves and their families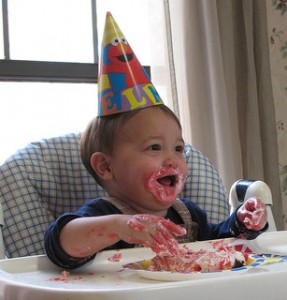 Photo by Flickr User hoyasmeg
MomsRising is celebrating all week---join us! We're doing everything from tweeting with the White House to sharing important health care resources to showcasing stories from our members about how health care reform has helped them.  This Wellness Wednesday, find out how you can celebrate health reform from home with online events, blog carnivals, story telling, and more!
Online Events: Add these to your calendar this week!
Tweet with the White House: Join us this Thursday for a live Tweetchat from the White House about health care and health care reform!  To join us "live," just follow @MomsRising on Twitter starting at 11:00am PST/ 2:00pm EST on Thursday, March 22nd. Use the hashtag #ACAWHchat to follow the chat and to contribute your own tweets!
Facebook Chat w/ National Physicians Alliance: On Friday at 11 AM PDT/ 2 PM EDT we'll be chatting right on our Facebook Page with pediatrician Dr. Ari Silver-Isenstadt of the National Physicians Alliance. He'll be sharing tips on getting the most out of your well-child visits, being a health care advocate for your child and more. Bring your questions!
Go to a Carnival: Check out new blog carnivals featuring stories and resources related to health care reform.
The Affordable Care Act and Latino Families: Find out how health reform impacts Latino families with blogposts by Senator Robert Menendez, Congressman Luis Gutierrez, Congresswoman Linda T. Sanchez, and many more! You can also find these and other posts on MomsRising's new Spanish site, MamásConPoder.org!
Members Story Blog Carnival: MomsRising members share their stories about how health care reform has helped them! Includes stories and resources for women, children, young adults, small business owners, and more.
Tell Your Story: Sharing your experiences will make a huge difference in keeping health care moving forward. Too often elected officials don't understand what's really going on with families. It's up to us to tell them. Click here to share your story with elected officials today!
Find Resources:  Did you know about MomsRising's new Wellness Wednesday series? For the past few weeks, we've taken a closer look at how the Affordable Care Act helps young adults and helps prevent heart disease, as well as what preventive services it offers and how you can access them. Check out our first couple posts, and make sure to visit the MomsRising blog on Wednesdays for tips, expert advice, and the latest news on wellness related issues.