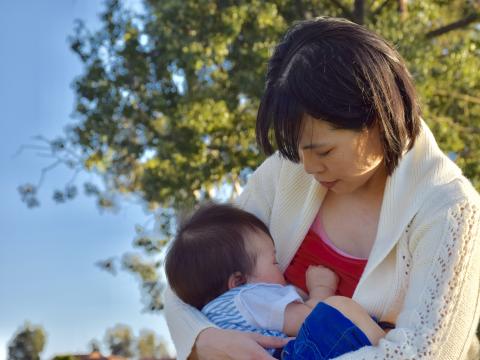 Breastfeeding is a human right
A while ago, some infant formula company reached out and offered to pay me to write a "not only breastfeeding moms are good moms, infant formula is as good" post, which I refused. However there are numerous "influential bloggers" out there; I have no doubt the agent could easily find another blogger who is willing to write a few words and make several bucks.
Just last month, UN experts warned that the under-regulation marketing practices of infant formula industry still negatively affect the choices women around the world make about how to feed their children. And breastfeeding is a human rights issue for babies and mothers and should be protected and promoted for the benefit of both. Misleading, aggressive and inappropriate marketing of breastmilk substitutes is a violation of human rights.   
The paper quoted UN report and pointed out, "Marketing practices often negatively affect the choices women make on how to feed their infants in the best way possible, and can impede both babies and mothers from enjoying the many health benefits of breastfeeding." 
I referred the mom who e-mailed me to her local breastfeeding support group. I wish I could do more than that. I certainly understand there will always be moms who can't breastfeed—it's a myth to think that the non-breastfeeding community is the silenced one; for years they have made known their difficulties. There's nothing wrong with that. But it is very wrong to claim infant formula is as good and push mothers who actually can breastfeed to formula by forceful marketing and unsupportive culture.