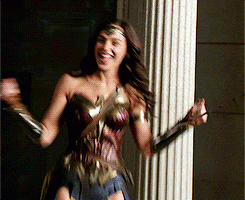 BREAKING: We just won paid family and medical leave for ALL in Washington State!
Stop whatever you are doing and reach for your nearest cape, Wonder Woman arm bands, or whatever makes you feel super and strong. Are you ready?
We just won paid family and medical leave for ALL of Washington! 
I repeat, paid family and medical leave for every worker in Washington. HOLY MOLY! Go ahead, do a happy dance! 
--> Help us send a huge THANK YOU to the Washington State Legislature for this MOMumental win! Sign here!
Just what did we win? Check out the highlights:
A meaningful length of leave:

 

This program provides

 

12 weeks of family leave and 12 weeks of medical leave, with a maximum cap of 16 weeks of paid leave

 

per year -- meaning that after a healthy pregnancy, birth moms will be eligible for up to four month maternity leave.

 

In addition, the legislation provides for two more weeks of leave for women who experience maternity complications, offering much-needed relief to new moms who experience difficult pregnancies.
Progressive wage replacement:

 

Wages will be replaced on a sliding scale, with low-income workers receiving at or near 100% of their weekly wages. Middle-income workers will receive about two-thirds of their weekly wages.
Affordable and shared funding: Employees and employers will both contribute to the program with the average worker paying less than $2 a week for coverage. 
Universal coverage:

 

Every worker in Washington is covered in this program -- there are no carve-outs -- and self-employed individuals can opt in as well. 
Inclusive family definitions: Unlike the federal FMLA, this law includes a full range of family relationships that may require caregiving. Under this program, employees can take leave to care for their child, spouse, domestic partner, parent, grandparent, grandchild, or sibling. 
Continued job protection:

 

Workers who have job-protected leave under FMLA will continue to have job protection under this program for the length of their leave.
A precedent-setting model for other states to follow:

 

Washington is the first state in the nation to pass a policy without an existing temporary disability insurance system. We are building this program from scratch, meaning this program will be a blueprint for states around the country to follow. 
This is HUGE and it is in no small part due to moms, dads, and family members like you raising your voices for a strong policy that meets the needs of Washington families. We are so thankful for the leadership of every legislator who made today possible, especially Representative June Robinson, Senator Joe Fain, and Senator Karen Keiser. 
Can you help us send a giant thank you to the legislators and staff who worked tirelessly to make this happen? Sign on here!
Just how did we get here? MomsRising has fought for paid family and medical leave in Washington State for over a decade, and over the past ten years, the question became when not if paid family and medical leave was coming to Washington. Over the past year many of you joined us for our statewide, bipartisan listening tour that included three members of Congress, 11 members of the Washington State legislature, 17 local councilmembers, numerous business leaders and representatives of more than 60 community agencies and organizations. And since January, members like you all across the state have made hundreds of calls to their state legislators, attended town halls, placed letters-to-the-editor in local newspapers and sent tens of thousands of emails (over 35,000!) to encourage your representatives in Olympia to support paid leave.
Help us celebrate by signing our thank you card here!
MomsRising is proud to have brought the voices and stories of Washington's families to the table. Your unshakeable determination and tireless activism paid off with today's victory. A giant, standing ovation to all of you wonder moms, super dads, and family heroes who made this possible. 
We are so excited to celebrate this amazing victory with you! Thank you for everything you do!