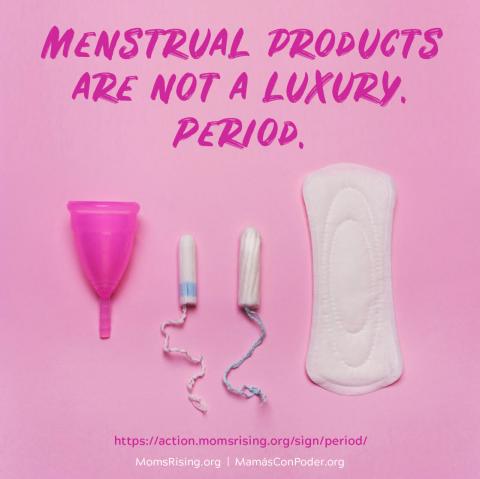 Big Win on Menstrual Equity!
Remember our campaign for menstrual equity in May? WE WERE HEARD!
For a quick refresher, menstrual equity is all about access to safe, affordable menstrual hygiene products.  According to Rep. Grace Meng, "It is a human right, which is why I will do everything I can to ensure these items are accessible to all who need them. One's dignity cannot be comprised or diminished for these life essential items. It has been a privilege to lead the menstrual equity fight in Congress, and I will remain fiercely committed to this effort until every woman and girl has access to these necessary products.
Meng has been a champion for menstrual equity in Congress. Thanks to her leadership and grassroots voices like ours, the US House of Representatives included measures to make menstrual hygiene products more accessible across several fiscal year 2020 spending packages.
WOOT!
This is huge considering the average woman spends 2,535 days on her period. That's nearly seven years of her life of worrying if she has the necessary products to get through the day and trying to find a makeshift solution if she doesn't. While women spend a significant amount of money purchasing menstruation hygiene products each year—$2 billion to be exact—these essential goods are still inaccessible for many. There are currently no government assistance programs to help offset the cost. Menstrual hygiene products not only impact a woman's health but self-esteem, education, and economic empowerment. Yet for many, these essential products are not accessible. 
We will continue to speak out for the rights and dignity for all women and girls. And we celebrate this win!