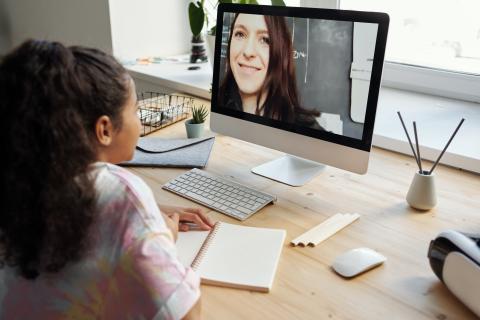 Beyond Covid-19 - To Learn Virtually Or Not
There's a global shift to all things virtual as a means of bringing the spaces created from social distancing.
Virtual learning has been in existence pre-COVID-19; since 1990 to be specific, and yet distance education for young and adult learners is quickly becoming necessary, newly affordable, and potentially ideal for many as they move into the future.
A virtual learning program has many merits,
A comprehensive curriculum and grade-appropriate learning materials which lessen the burden on the parents since they don't have to come up with one themselves.
A certified teacher who teaches the children.
Structure and flexibility. This helps the children to follow a flexible routine.
Yet, not all programs are built alike.
In the midst of the pandemic, voluntary homeschoolers have the advantage of routines already in place, well-vetted curriculums, and support instructors. While traditionally schooled children from both public and private institutions, K-12 and even post-grad levels are working closely with their districts, departments, and even teachers, there are certain pitfalls that you need to be aware of before letting the computers teach your children.
Lack of requisite skillset
To successfully learn from a virtual learning program, one needs to be oriented towards independent learning, highly motivated, good with technology, and have great time management skills. These characteristics are usually associated with adults and are rare in children. Virtual learning, therefore, might not benefit young learners as much as it helps adults.
Cold and technical
Although the value proposition of virtual learning today is connectivity, a virtual learning program involves less or absolutely no human interaction. Everything from signing up for courses to submitting assignments and taking tests happens online. Though everything gets graded and the students learn from it, the absence of one-to-one interaction with a teacher creates a gap in the learning process. Also, a really good teacher might not be an equally good online instructor. In the real world, a teacher uses a plethora of tools and resources to teach. Once the medium changes, there is a limitation, an imaginary box within which the teacher needs to perform. This often translates into an impersonal, cold and very technical lecture. 
Passive learning
The children involved in virtual learning do not get the opportunity to fully participate in the learning process. There is no hands-on learning, so they can read about science experiments but might not have the resources to conduct them. They aren't able to question their teachers or put forth their doubts in person. Most of the queries are carried out over message boards and emails or virtual raised hands. Class participation shrinks to written chat messages. Effectively, the children develop less social skills than their peers in regular schools or homeschooling environments where a parent, facilitator, or other learners is actively involved in teaching.
Flexibility
A certain amount of flexibility in routine and learning schedule is one of the top reasons for parents to homeschool their children. However, subscribing to virtual learning programs does not guarantee this. If a particular class is scheduled, the students will need to be in front of the computers to take it. Also, the learning is constrained by the material selected by the virtual learning program which diminishes the motivation to discover different types of learning materials.
Technology
To make sure your homeschooled children are able to derive all the benefits of a virtual learning program, you would need to invest in a lot of premium technological hardware and software. A fast internet connection and a good computer is just basic. Constant and good connectivity is the implicit requirement for enrolling in a virtual learning program.
Children are usually homeschooled to ensure they spend more time with the family, have a more interactive learning experience, and do not fall into the rut of traditional school schedules. Stay-at-home orders and closed schools have offered many parents the ability to test drive homeschooling. Even as the economy re-opens and folks return to work and school, transitioning may (hopefully) be slow and measured and homeschooling or virtual learning may continue in some capacity.
A virtual learning program is helpful for homeschooling parents when they need a readymade, grade-appropriate curriculum for their homeschooled children. It comes in handy when they need all the material in one place. However, letting such a virtual learning program to homeschool your children instead of you is not a good idea. If we've learned nothing else from social distancing and shifts in work and education, it's that human connection is essential and powerful when done with intentionality and mindfulness.