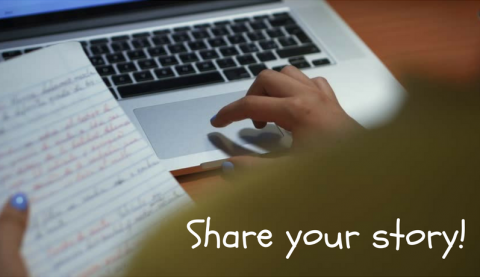 Austinites: Have you ever had to go to work sick?
"If I don't work because I'm sick, I don't get paid. If I don't get paid, my family has less to eat and less money for things we need. So I go to work no matter what, even when I'm contagious." — Debbie
Debbie is far from alone. Right now,
37% of workers in Austin
(that's 223,000 Austinites) can't earn a single paid sick day to use when a cold or the flu hits our households and loved ones.
*** Your voice is powerful and sharing your experience with having or not having paid sick days will help the Austin City Council understand why it's so important for them to support this policy.
Paid sick days boost public health, family economic security, and workplace productivity! It's a win-win-win.
Kristin, a MomsRising member and physician in Austin, shared:
"I see patients every day who return to work before they should because they have no sick days at work. They are often contagious and get others sick as well. We need to help these workers care for themselves and their families."
We want Austin to be a city where no parent has to make the impossible choice between staying home with a sick child — meanwhile losing a day's pay or even their job — and sending their little one to school sick so that they can keep food on the table and make ends meet.
Thank you for all that you do!