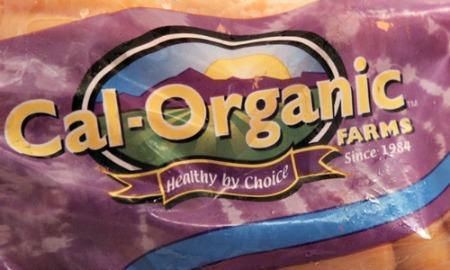 Are You Feeding Your Kids Fruits and Veggies Grown with Oil Wastewater?
Could a loophole in organic standards and food safety regulations mean that parents looking to feed their kids healthy food might end up giving them produce grown with wastewater from oil production? They might be, if they give them Halos mandarins, Grimmway Cal-Organic or Bunny Luv carrots, Bee Sweet Citrus, Sun View raisins or other produce grown in California's Central Valley. These growers are located in water districts that receive wastewater from oil companies, like Chevron, as a cheap way to boost their water supply for the farms in the districts.
Unbelievably, the practice, which has been occurring in Kern County, California for decades, is unregulated and neither the water nor the produce is regularly tested by government agencies for dozens of chemicals used in oil drilling.
The oil companies that provide water to the Central Valley water districts report using 173 different chemicals in their wells. Nearly 40 percent of the chemicals are undisclosed. But a recent study by researchers at PSE Healthy Energy, UC Berkeley, Lawrence Berkeley National Laboratory, and the University of the Pacific  shows that of the chemicals that could be identified:
10 are known or suspected to cause cancer, according to the World Health Organization.

8 are on California's Proposition 65 list of chemicals known to cause cancer, birth defects or reproductive harm.

5 are highly toxic to mammals when consumed.
The group Food & Water Watch has launched a campaign to put an end to this unappetizing and dangerous process.
"People are outraged, especially parents, when they find out the products they're buying, sometimes organic, are actually being raised with oil and gas wastewater," said Food & Water Watch Executive Director Wenonah Hauter.
Much of the produce is conventional, but some are organic, like Grimmway's Cal-Organic carrots. Grimmway says it even has its own wells, but that's not enough to protect consumers because the North Kern water district recharges the groundwater with the so-called "produced" oilfield water. In fact, Grimmway's fields are only a mile and a half from the point where water from the California Resource Corporation (formerly Occidental Petroleum) is discharged into basins to recharge the aquifer.
Food & Water Watch's  #JustBanIt campaign has prompted two cease and desist letters from lawyers for Grimmway Farms. Grimmway is demanding that the group take down its video, which factually states that the company "grows its carrots in a district where oil field wastewater is mixed with the groundwater."
Last September, Hauter gave Grimmway a chance to prove that none of the oil-tainted groundwater makes its way into its fields. In a letter to company attorneys, she called on Grimmway to make a public statement with scientific evidence showing that the water from the North Kern Water Management District used to irrigate its carrots is never mixed with oilfield wastewater, including through wastewater recharged into the aquifer. The letter referenced an order from the California Regional Water Quality Control Board outlining the practice in the district. Hauter also asked the company to take a public stand against the practice. No such evidence or statement was provided.
It's no wonder agricultural corporations are worried. The video Oil Wastewater + Crops? Not on Our Watch has 54,000 views on Facebook and almost 13,000 on YouTube, so far. Thousands of supporters have vowed not to buy produce grown with the toxic oil water until lawmakers ban the practice. And consumers are calling the companies named in our video and petition.
Scott Edwards, Co-Director of Food & Water Justice, believes that given the documented evidence, the only reason Grimmway would threaten to sue Food & Water Watch would be to intimidate the organization. "Such attempted intimidation will not deter FWW from stating facts, nor will these continuing legal threats be tolerated," he said in a recent letter to Grimmway lawyers.
The campaign has gotten the attention of Grimmway and other companies, like the Wonderful Corporation, which admits that it uses oilfield wastewater to grow Halos Mandarins. Together, groups like Food & Water Watch and Moms Rising and concerned parents can force the facts to light and put an end to this unsavory, risky practice!