Take Action!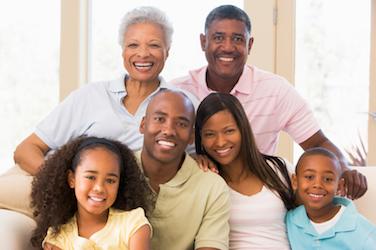 American families need a paid family & medical leave policy that checks ALL the boxes!
American workers need a national paid family and medical leave policy that checks ALL the boxes: It needs to be ACCESSIBLE to all workers, offer a MEANINGFUL length of leave, be AFFORDABLE for workers, employers and the government, be INCLUSIVE in defining family, and offer job PROTECTION.
We need a national paid family & medical leave policy that reflects the many dimensions of our families and lives. Policies that are *only* for moms don't cut it. Policies only for dads don't make sense either. We need a paid leave policiy that covers ALL caregivers. 
Our nation's families need a robust detail-driven paid family leave policy that:
Is accessible to all working people
Offers meaningful length of leave – at least 12 weeks and covers the full range of personal medical and family caregiver needs established in the Family and Medical Leave Act
Is affordable and cost-effective for workers, employers and the government
Is inclusive when it comes to defining "family"; and
Allows working people to take leave without facing adverse employment consequences.
MomsRising member MacKenzie from New Hampshires who shares the struggles her family faces without paid family and medical leave: 
I'm a mother of two – a three-year-old son and a three-week-old baby girl. I also help care for my 62-year-old mother, making me a member of the sandwich generation. Over the past several months, my family has experienced both the joy of a new birth and the stress of an elderly family member's serious illness.

 

In November, my mother had a stroke and had to have a brain tumor removed. I had to use some of the limited vacation and sick time I was saving for my baby to care for my mom. Now I have even less time to care for my newborn. My mom had been part of our childcare plan, but her illness has made that impossible. Because no childcare centers in my area accept infants under 6 weeks, my only option at this point will be to take my 5 week old daughter to work with me until we can figure something else out.  

 

I head back to work 

in two weeks

. My husband and I will have no paid sick days or vacation days for the rest of the year. I don't know what we'll do if one of the kids or my mother gets sick.

 

Without paid family and medical leave, many folks in my position will be forced to leave the workforce or face financial strain while they care for their parents or their children.
It is time to make paid leave a reality for everyone. Whether it's to care for a newborn you swear already smiles, a mom who is ill, or a spouse battling cancer, being there for family is what matters. You shouldn't have to give up a paycheck, or risk losing your job,to do it.
---> SIGN HERE: Let's make sure Congress knows that we want to see movement on a comprehensive paid leave bill that benefits ALL working families!