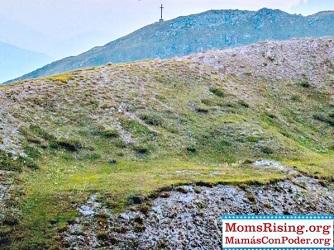 Am I Greater than Christ That I Can Decide Who is More Deserving of Help?
I came to Christ late in life.
Drawn to him out of necessity, but committed because of love. His love.
It changed my life. He changed my life.
I now try to live as He commanded. I don't always succeed. Some days, I will admit, when I focus on the world, I lose sight of Him and His precepts.
But He is faithful in His love, more faithful then me, and always beckons me back in.
Following Christ has not always been easy. His way has not always made sense to me. There have been times when I've doubted and wavered. But He didn't cast me aside and always drew me back.
*****
God doesn't call us to do what is easy.
He calls us to do what is right. His version of right. Not mine. Or, yours.
Do not merely listen to the word, and so deceive yourselves. Do what it says. — James 1:22 NIV
If we are to call ourselves Christ followers, Christians named after Him, we cannot shut ourselves off to what is happening in our society today.
Whoever shuts their ears to the cry of the poor will also cry out and not be answered.— Proverbs 21:13 NLT
Our faith is a faith built on action.
He plucks us out of our comfort zone and places us smack dab in the middle of the fire, knowing that it will cause us to act and make us grow.
Religion that God our Father accepts as pure and faultless is this: to look after orphans and widows in their distress and to keep oneself from being polluted by the world. — James 1:27 NIV
However, He does not decide our course of action.
For I was hungry and you gave Me nothing to eat, I was thirsty and you gave Me nothing to drink, I was a stranger and you did not invite Me in, I needed clothes and you did not clothe Me, I was sick and in prison and you did not look after Me. — Matthew 25:42-43
We choose how to behave. And each choice, brings us closer, or further, from Him.
If we are to behave as Christ demands, to extend our hand to those most hurting, we must never forget that Christ didn't just help those who claimed to know Him.
"Jesus said to them, "It is not the healthy who need a doctor, but the sick. I have not come to call the righteous, but sinners." Mark 2:17
And, who am I?
Am I greater than Christ to be able to determine who is more deserving of help?
"It isn't my responsibility to judge outsiders, but it certainly is your responsibility to judge those inside the church who are sinning." 1 Corinthians 5:12 NLT
My duty, as a Christian, is to help, to feed, to extend a hand and lift another. 
Otherwise, I am just a Christian in name, and do not really know Him. And I would never want to be that.
"If someone claims, "I know God," but doesn't obey God's commandments, that person is a liar and is not living in the truth." 1 John 2:4 NLT