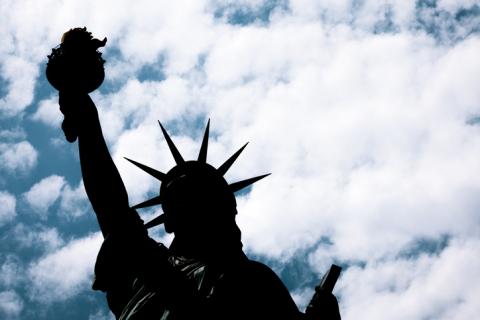 Creating Welcoming Communities For Immigrant Families
It is a tumultuous time in our nation's history for our immigrant communities. President Trump released a re-written executive order on refugee resettlement. Similar to the original order, the new order:
Bans travelers from six Muslim-majority countries—Syria, Iran, Libya, Somalia, Sudan and Yemen—for 90 days
Suspends the entire refugee resettlement program for 120 days
Reduces the number of refugees the United States welcomed from 110,000 to 50,000, a historic low; and
Mandates review and additional security vetting procedures for refugees, immigrants and nonimmigrants.
While the explicit language on religious communities was removed from the travel ban, the Administration has made its intent clear. Banning travelers from six Muslim-majority countries still makes this rewritten executive order a Muslim ban.
Sadly, even before the ban immigrant, refugee and Muslim neighbors have been the target of xenophobia and marginalization, the ban only makes things worse.
As moms we know that the best way to build strong families is to have strong communities. Our strength is grounded in our ability to work together. From those who cook the food that we eat to those who invent businesses, new immigrants realize the value of working hard and doing our part.
We will not let politicians divide us from each other by targeting certain people based on what they look like or where they come from. America works best when we all do our part and work together as one nation, indivisible and we will reject every order that attempts to divide us. 
We will not let our immigrant, refugee, & Muslim neighbors feel unwelcome here. Numerous states and organizations are in the process of challenging this order in court, but there are also ways we can work in our communities to make sure all our neighbors feel welcome and supported.
As a nation, we are stronger and better when we work together. Immigrants are part of our nation's fabric, from those who care for our children to small business owners revitalizing our main streets. 
We are proud to stand and work with people across the country who are working to make sure we lift all boats and that we create welcoming communities where all of our children and families can thrive.