A Toxic Chemical Victory!
CT Working Moms Founder & Editor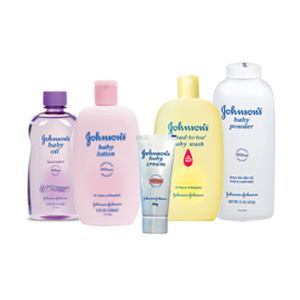 Excellent news! Johnson & Johnson has now committed to removing a wide host of known toxic chemicals from their products by 2015. Earlier this year the company committed to removing these unhealthy and dangerous chemicals from baby products, but they now have plans to move past that original promise to include all of their personal care products. This is huge, like really, really huge. I can't recall seeing another large company voluntarily take a stand like this. Go thank them on their facebook page by commenting on one of their posts because when companies do good, they should know we appreciate it!
For those thinking to themselves, 'I didn't know they use toxic chemicals in their products!' – yes it's true. They have received a lot of criticism for it, especially for using chemicals like formaldehyde in many of their personal care products, including baby products like bubble bath, no more tears shampoo etc. Formaldehyde, as an example, as recognized last year back national scientific experts to be a carcinogen – or a chemical that can cause cancer. Unfortunately J&J is just one of many companies that use chemicals that have been proven to have adverse affects on our reproductive organs, our children's development and have been directly linked to an increase in certain types of cancer.
The issue of toxic chemicals in personal care products is one that ignites a fire in the bellies of moms. We want the best for our kids. We want to know that when we buy a product it's safe. Many of us think that if we can buy it on a shelf it is safe but that couldn't be farther from the truth. Major props to J&J for taking this stand and even bigger props to the advocates across the country that pushed them into making this decision.
Want more info about toxic chemicals? Check out Dena's Cleaner Living series and my piece for Working Mother Media.