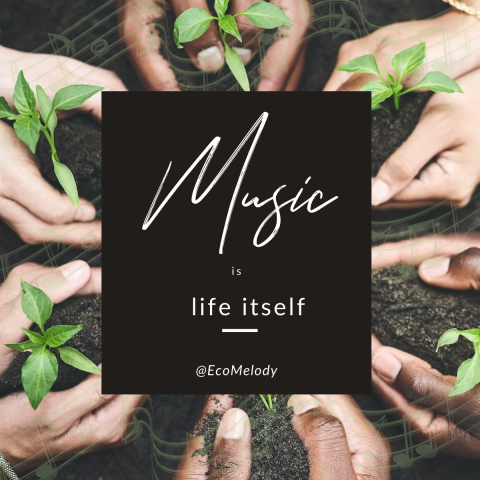 A Mother In Music: Turning up the Volume on Environmental & Climate Activism
The environmental and climate movement has been gaining momentum in recent years, and mothers, women of color, and their children have been at the forefront. We are leading the charge in raising awareness about the effects of pollution, extreme weather events, and ecological destruction on our health and well-being. 
Music has long been an expression of activism, from Bob Dylan to Billie Eilish. As mothers, we can use this medium to educate ourselves and our children about environmental issues while engaging in meaningful dialogue about how it affects us all. By turning up the volume on eco-music we can inspire a generation to take action for positive change.  
Every day offers a chance to learn more about our environment through art and music while exploring creative ways to express ourselves as conscious citizens of Earth.
In today's world, mothers are at the frontlines of environmental and climate activism, standing up for what's right to protect the health and well-being of their children. As a mother of two, I want my children to grow up in a safe environment that respects our planet's limits. That is why I have taken initiative to turn up the volume on environmental and climate activism by using music as an art form for a change. 
As a musician and writer myself, I use music to spread awareness about how human activities are impacting our environment and climate. Singing has enabled me to channel energy into creating positive solutions that will benefit both my family and society beyond us.
The world is crying out for solutions to the environmental and climate change crisis.  We can no longer turn away from the fact that our planet, and all its inhabitants—mothers, children, and health—are suffering from the consequences of human action or inaction. 
More than ever before, it is critical for us to take a stand and use our voices to create positive change. By using art, music, and other forms of expression we can turn up the volume of this conversation in an empowering way. Music enables people to feel connected with each other's struggles while connecting with their environment in tangible ways. It can be used as an effective tool for creating awareness about these issues as well as providing solutions for tackling them.
As a mother, I have an obligation to ensure that my family is healthy and safe. The health of our planet affects us all — mothers, fathers, children and adults — so we need to come together in order to make a difference. Music has always been a powerful tool for social justice movements; it can reach people in profound ways that other forms of communication cannot achieve. We must use this resource as part of our fight against global warming. Check out this EcoMelody Music playlist for inspiration to help turn up the volume on environmental and climate justice!