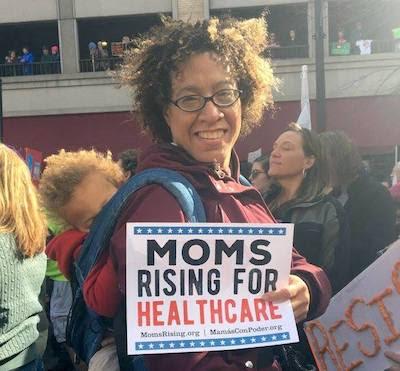 If you are like me, your weekend to-do lists are just as formidable as your to-do lists during the week.
Here is a sample of mine:
Make caterpillar cake for my son's birthday (the only craft I have mastered)
Figure out what that fuzzy thing is growing in my bathroom shower
Save America's health care!!!
Wait, what's that #3? No single person can save America's health care alone--that's too a big lift. That's the bad news. The good news is that if we each put this on our to-do lists this weekend, then saving America's health care is a lift we can accomplish together. Now is the time to do it because while McCain's announcement that he is voting "No" on the repeal of Obamacare is very encouraging news, we are not out of the woods yet. We need a total of three Republican US Senators to vote no in order to kill the terrible, awful, Graham-Cassidy health care repeal bill.
Ignore that icky fuzzy thing growing in the bathroom (for today) and make your way to a health care event near you this weekend! Click these links to find out what's happening near you:
We cannot let up now!
What's happening?
The US Senate is planning a vote next week on the Graham-Cassidy health care bill to repeal Obamacare. We can't stress how bad this Graham-Cassidy bill is. Just a few highlights:
We need to make sure that our leaders across the country see how mobilized we are against this bill to make sure they stop trying to repeal Obamacare and instead, continue the bi-partisan work that finally has started in Congress to improve Obamacare.
It's critical that we continue to raise our voices now to ensure our families' healthcare security. 
Again, here's where to find out about health care events near you this weekend! 
Thank you for continuing to move mountains for our nation's families!
P.S. Don't have time to go to an event this weekend?  Please call your US Senator and leave them a message to: Vote NO on the Graham-Cassidy bill.  Here's that number: 1-888-496-4842