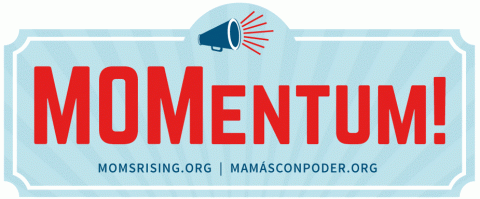 Your Mighty May MOMentum!
Our hearts are broken for the victims, families, and everyone affected by the mass murders in Uvalde, Texas, and Buffalo, New York, last month. America's moms and parents do not want to raise our children in a country with so much violence, where mass shootings are commonplace, where there are more guns than people. 
We deserve better. We deserve a country where we can all count on safety, justice, equality, and opportunity. 
That's the bright future we're striving for at MomsRising. Every day, proudly, with you. 
The MOMentum newsletter was created to shine a light on the good you help bring into the world as a MomsRising donor, and to make space in our busy lives for gratitude and kindness (and opportunity!). Please, keep reading to see your generosity in action – the Mother's Day MOMibuster, baby formula shortage, reproductive justice, and more. 
And take pride in this MOMentum – you are an important part of it.
In peace,
Kerri and everyone at MomsRising.org
---
Call on Congress to denounce the repugnant, baseless "Great Replacement" theory, which inspired the recent Buffalo mass shooter and is being mainstreamed by extremist members of Congress including Reps. Marjorie Taylor Green and Matt Gaetz. 
Donors, your generosity powers up this campaign. Thank you!
---
THE MOMIBUSTER REPORT
Leading into Mother's Day, MomsRising ran the first-ever MOMibuster (a filibuster for and by moms and families) as an innovative and powerful tactic to dial up the public pressure on Congress to build the care infrastructure that moms and families, businesses and our economy need.
A few MOMibuster highlights:
The MOMibuster was a tour de force that far exceeded our goal of 8 hours of MOMibustering content, including hundreds and hundreds of video stories (250 in the final cut!) of moms, dads, care workers and caregivers, as well as more than 40 members of Congress, including Speaker Pelosi, and many, many leaders.

The MOMibuster achieved more than 98,000 views as it was first aired on Mother's Day weekend and was also cross-posted by dozens of partner organizations with a reach of 21 million.

In addition to airing online, the MOMibuster was launched with a The New York Times print-edition ad that over a hundred organizations signed on to; and aired on a rolling billboard truck that circled Congress for four days so that every member of Congress was sure to see it. And we had hand-delivered a book of MomRising member stories to every member of Congress, along with a letter with a link for them to be able to watch the MOMibuster anytime.

The campaign generated more than 188 moments of media coverage, including MSNBC, Good Morning America, and Politico.

It worked!! Together we moved the needle — Sens. Patty Murray and Tim Kaine stepped forward with a new childcare policy for the reconciliation package within the U.S. Senate in the week after the MOMibuster aired.

See the short promotional video here and the final MOMibuster here.
Through your support, we've mobilized a powerful force for change and we're not stopping until our leaders pass the care infrastructure policies that we and our country need to thrive. Thank you!
NEW RESOURCE
The news has been overwhelming about the baby formula shortage. With your support, MomsRising unveiled the new Feed Your Baby: #FormulaShortage newsletter to share trustworthy information and updates, and to show you how to take action and create real change. Learn more and sign up.
REPRODUCTIVE JUSTICE
With its leaked opinion overturning Roe v Wade, the U.S. Supreme Court is poised to strip away women's right to privacy, our bodily autonomy, and our ability to be free and equal members of society. Your support is helping us crank up the pressure on lawmakers, share your stories, and collaborate with organizations nationally to protect access to abortion care for all. And we won't stop until we have the rights we deserve! Learn more and power up the campaign to protect women's rights!
BRIGHT SPOTS
In other MOMentum, your continued support for the Pregnant Workers Fairness Act helped propel this much-needed legislation farther than ever in Congress, with massive bipartisan support. We're working to make Senate passage inevitable this summer. 
And together we celebrated Asian American & Pacific Islander Heritage Month (AAPI) with a special list of children's books that highlight the rich heritage of Asian Americans. See the whole AAPI book series on MomsRising Instagram.
MOMSRISING IN THE NEWS
THE WALL STREET JOURNAL: In the month of May, MomsRising was in The Wall Street Journal not once but twice!
"The situation right now is alarming and too many moms, and especially those with children who have special needs, are struggling" and is "a wake-up call to the systemic problems we have." — MomsRising Executive Director Kristin Rowe-Finkbeiner
GOOD MORNING AMERICA: Moms across the US demand change ahead of Mother's Day
"I think moms feel very alone and very left behind by society, by government, by our communities, and…by their partners." — MomsRising member Mary Catherine Starr
THE FLORIDA TIMES-UNION (OPINION): This parent supports kindness and respect, not culture wars that harm our kids
"This is what I want as a parent: For all kids to have a healthy environment to learn and grow. For all parents and caregivers to know their families are valued and respected…Florida families deserve better than culture wars."— MomsRising National Director of Early Learning Nina Perez
TIME: Washington Politicians Helped Create the Formula Shortage. Can They Solve It?
MomsRising Government Relations & National Budget Vice President Elyssa Schmier, "expressed frustration with seeing people use the moment to guilt moms for using formula when exclusively breastfeeding a child isn't feasible…'The best way to feed a child is to feed a child.'" 
MARIE CLAIRE: The Wrong Formula
"People often ignore what's happening to moms until it is a state of emergency," says Rowe-Finkbeiner. "So it's not surprising, but it is tragic that moms were the first to raise the alarm to the baby formula shortage."— MomsRising Executive Director Kristin Rowe-Finkbeiner
THE DALLAS MORNING NEWS: Texas puts migrants on buses to 'take the border to Biden' but D.C. hasn't noticed
"The children definitely don't deserve to be used as political pawns. The points [Gov. Abbott] wanted to score, I don't think are happening." — MomsRising Immigration Campaign Director Claudia Tristán
UNIVISION: USCIS is changing the way immigrants are told how their cases are being processed: Here's what you need to know
[Spanish] MomsRising Immigration Campaign Director Claudia Tristán is quoted at 02:00.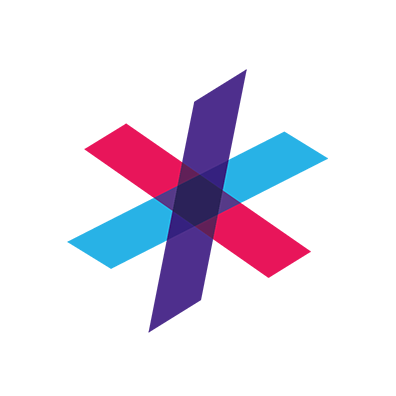 THE 19TH: In rural, low-income parts of the country, how do you find baby formula when there is nowhere to look?
"In our country right now we tend to look at this as the failure of the person, of the individual, of the mom, not being able to do it all," Rowe-Finkbeiner said. "But when this many people are having the same type of crisis, when this many people are experiencing the inability to find infant formula, when this many people can't have access to family medical leave, we have a national structural issue that we can solve together and not an epidemic of personal failures."— MomsRising Executive Director Kristin Rowe-Finkbeiner