There is a child in the barrio, playing with her brother, listening to her mother pleading for food. The unemployment checks have ended. The kitchen is bare. Her mother is calling local pantries, while her children wonder when they will be fed.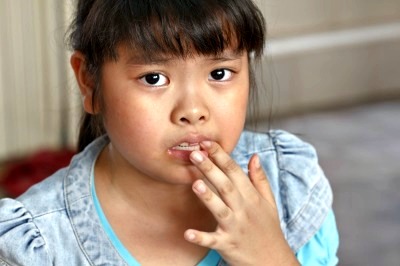 In the high rises of Manhattan, full of opportunity and wealth, a young boy of 11 gobbles down a Kid's Meal. He washes it down with a super-sized soft drink, while he finishes his schoolwork. His parents are at their second jobs and he's not allowed to cook. Five days a week, he dines on burgers, and fries, and slurps from a gigantic soda cup.
Meanwhile in the suburbs, a single mother pleads for more time. "Just one more day and my tips should cover the rent," she states while hustling her children into her car. Having to choose between rent or childcare, she leaves her children in the car. If she can arrive at work before the shift change, the cook will give her children fast food and soft drinks. If not, they'll wait in the car till her break, more than six hours away, when she'll provide them with scraps, as she done the last five days. It may be cheap, but at least they eat she thinks as she trudges on.
The above hypothetical scenarios are played out in real life on a daily basis throughout the United States. They are part of the 1 in 6 Americans, including more than 1 in 5 children, facing hunger in the United States today.
They are yearning for nourishment - fresh, quality, healthy foods.
Food-insecure homes have difficulty providing enough food for all their family members due to a lack of resources. They often lack access to fresh produce and full service supermarkets. When offered, healthy foods are more expensive, while cheap foods - refined grains, added sugars, and fats, are inexpensive and ever present.
Additionally, fast food restaurants are readily available, particularly around schools. For many latch-key kids, a trip to a fast food restaurant, before heading home, has become the norm. Full of empty calories, offered meals and drinks are creating super-sized kids to go along with their super-sized nutrient-poor options.
Click here to ask Wendy's and Burger King to remove sugary drinks from Kid's meals.
With 1 in 6 Americans, including more than 1 in 5 children, yearning for fresh, quality, healthy nourishment, on a daily basis, isn't it time we worked together to provide it?
 ******************************
Raise your voice every Friday, at 1pm, EST by joining MomsRising's #FoodFri chats on Twitter. Share your thoughts on hunger, sugary soft drinks and other weekly food related topics. #FoodFri topics change on a weekly basis. Click to see what we're chatting about this week: #FoodFri this week.
RELATED POSTS: