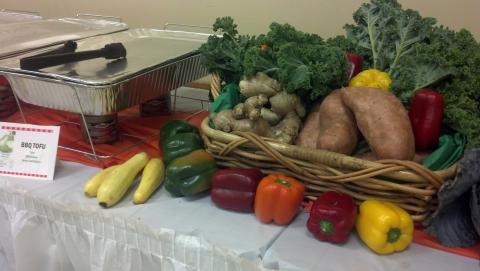 Work Requirements for SNAP 'Will Increase, Intensify Hunger in America'
House Agriculture Committee Chairman Mike Conaway today introduced an ill-considered plan that will make it harder for hungry families to access the food they need. Conaway added a proposal to the 2018 Farm Bill to implement unnecessary, harmful and overly restrictive work requirements to the Supplemental Nutrition Assistance Program (SNAP), which helps families afford groceries when they're going through hard times. This devastating plan would lead to millions of people losing access to the program, forcing them to make impossible decisions between paying their rent and feeding their kids.
 
The premise behind these harmful new restrictions – that somehow people who use SNAP are lazy – is offensive and wrong. More than half of SNAP households have at least one working-age, non-disabled adult who works while receiving SNAP. Many of those who don't work are ill, attending school, trying to escape an abusive relationship, or they have caregiving needs or responsibilities that prevent them from staying in the workforce. This plan is a direct attack on women, who still perform most family caregiving.
 
There is no evidence that Congress will make a sufficient investment in childcare, job training, transportation, housing and other supports that are essential to helping people enter or re-enter the workforce. Common sense says that taking food assistance away from struggling households will exacerbate their hardship and increase and intensify hunger in America. SNAP is a lifesaver for families in need, and it saves funds in the long run by providing vital nutrition assistance to moms, kids and families. Work requirements won't strengthen families or boost our economy – they will only leave hungry children and families to get hungrier.
 
This proposal comes right on the heels of the GOP's abominable tax scam, which will line the pockets of the rich while jeopardizing the programs working families rely on for their food, health care and housing. It's time for Congress and the Trump administration to stop attacking working families, and instead focus on policies that would actually help create jobs, boost wages and protect families. That's what our country needs.