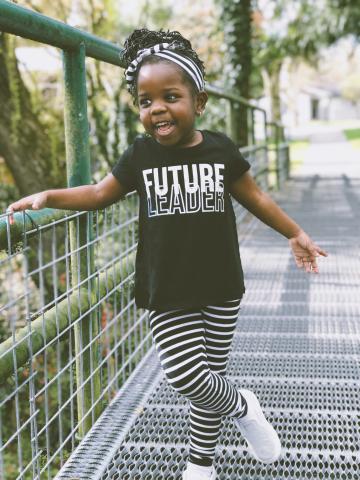 Women's Equality Day: 102 Years Later We Still Have Work To Do
Women's Equality Day celebrates the 19th Amendment, which among other things, guaranteed women the right to vote in the United States. Not all women though; it would be another 45 years before Black women were allowed to participate in our civic duty, as granted under the 1965 Voting Rights Act. With our collective right to vote already guaranteed, I have been thinking about what other things I would want on the 102nd anniversary of Women's Equality Day.
However, thinking about all the things we do not have, has put me in a mood. So, I turned to my group chat, as is customary when pondering life's most important questions, in the hopes that my girls (and my mama & auntie) could help me out. As always, they did not disappoint. 
Here are the results of my very unofficial poll:
"Recognition & awareness! I think it's still an unspoken and unacknowledged conversation around the lack of equality for women, especially women of color." 
     - Jessica E. (Age 30)
"While I'm past the point of having more children, I would like to see mothers and parents in general benefit from access to paid family and medical leave. When I had my daughter I was not offered any paid leave to care for her, now 30 years later, my daughter was able to access several months of paid leave to care for herself and my grandbaby. I want that for all parents." 
     - Robin A. (Age 57)
"Access to quality and affordable education and healthcare. Women have less access to these two very crucial needs. Women of color are not represented enough in medical settings.
We are still very much underpaid, overworked, and overwhelmed but having to push through being underestimated and under appreciated to pay the bills. It's a slap in the face to work twice as hard and watch our counterparts put in half the effort. 
In a perfect world, the women who love women in my family would be able to work and live without fear of discrimination, bodily harm, or the threat that their rights may be stolen away. All of those things, that's what I want." 
     - Janaylon W. (Age 28)
"I'm retired and out of the workforce now, but I would like to see equal pay for women, especially women of color. It was common knowledge that black women were paid less when I was working, but for it still to be happening is frustrating. We deserve equal pay for equal work. Pay women what they're worth." 
     - Barbara G. (Age 75)
Reading the responses offered by my friends and family left me both hopeful and exhausted. We still have so much work ahead of us to reach true equality, and more importantly equity, among gender identity, race, age, and orientation. We're less than a month away from Moms' Equal Pay Day, and in 2022 moms are still making less money than dads in comparable positions. I'm tired, yall. 
In some ways the country has not only stalled forward movement, but succeeded in turning back the clock on women's reproductive rights and autonomy, with the Dobbs decision. The hits just keep on coming and I wish that we could take the gloves off and step out of the ring for a while. But now is the time to push back together. Our combined efforts and collective voice hold power. And maybe that's what I want for Women's Equality Day, for us to band together, share our stories, curse, cry, and fight together.  
What do you want for Women's Equality Day? Share it in the comments.