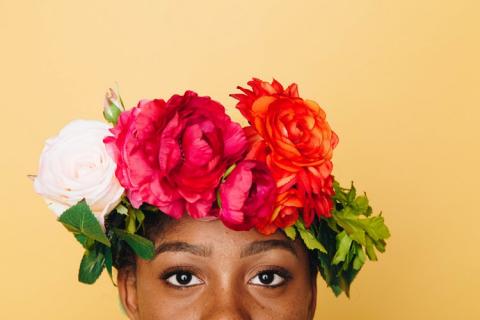 Why the Next 15 Days are Important for Black Women
I'd never been sick before. A light cold here and there, but never seriously ill. I'm young. I eat right. And always take the stairs when presented with the option.
This summer as I was planning a vacation with a friend, I came down with what I believed to be a cold. Summer colds are the worst, right? Anyway, it wouldn't go away. After a while I noticed that it wasn't actually a cold. I didn't have cold-like symptoms: no runny nose, congestion, puffy eyes, aches, nothing. I had a horrible cough, shortness of breath and fatigue.
After working to fight for the Affordable Care Act (Obamacare) since 2015 with Enroll America, I understand the importance of care. I stayed on my parent's health insurance until I was 26-years-old. I believe deeply in the human right for all Americans to get and stay covered. And not only do I believe in it, I dedicated my career to ensuring that all people, particularly women, young people and communities of color, have access.
Enroll America officially closed its doors summer 2017 leaving me without care for the first time in my life. Unfortunately, that's also when I got sick. "I think I should go home," I announced to a table full of people eating dinner at my mentor's house. I was lightheaded, coughing incessantly and tired. So tired. She politely packed a to-go plate for me and walked me outside. The next day, I knew I needed to see a doctor. My contracting role at the time did not offer health coverage so I was hesitant about scheduling a visit. Rightly so. My first visit ran me over $300.The worst part is that after being laid off I enrolled in a plan via the Virginia Marketplace, which was set to begin in two weeks! Instead of waiting and risking getting sicker, I went to a local urgent care. I learned that I had a mild case of acute bronchitis. In order to treat it, I needed $367 more for prescriptions and a follow-up appointment with a specialist ($190). In one day, I had a diagnosis and crazy tab that had to be paid immediately.
This changed everything. Before Summer, I used the experience of people I know personally, people I met during phone banks and the hundreds of letters we received from Americans pleading with us to protect their care to validate my work. Then I experienced what many Americans without coverage experience every time they have a lingering cough or feel an ache or pain anywhere.
My family sometimes jokes with one another saying, "You better take care of yourself because everything runs in our family." We all laugh. It is because, without full regurgitation of the statistics, we know that our community – our Black family (and more specifically the women) – is disproportionally affected by certain health issues. It's a constant concern. To that end, health care is transformative for our families and communities. It is not an ultimate solution, but rather a natural step toward justice.
Right now, Black women are fighting for our lives and families. According to the Department of Labor, approximately 80% of all working women in the US are a primary healthcare decision maker and care giver for their family or friends. In fact, women decide on their family's health plan, doctors, and doctor's appointments. To that end, we stand to have the most to lose if the Affordable Care Act is repealed/rolled back. Here is what I want you to know over the next 15 days of the open enrollment period – yes, you only have until December 15 to enroll!
1.       The ACA is open
Starting November 1st, consumers have been able to shop and sign up for coverage using either Healthcare.gov or through their state-based exchange. The protections that Black women need most are still available: insurance companies will not be able to deny people coverage because of a pre-existing condition, and individuals making less than about $48,000   will still be eligible for financial assistance to help afford coverage.
2.       The deadline is December 15
The Trump Administration has cut the open enrollment period in half this year, and gutted advertising and outreach assistance that is crucial for connecting people to coverage.
3.       Financial assistance is still available — some people can find plans for free!
The U.S. Department of Health and Human Services itself estimates that 80% of consumers who are subsidy-eligible can get a plan for less than $75 per month on the marketplace. For many consumers, 2018 will be the most affordable year yet.
4.       There is still a penalty for most people who don't get insurance
You may qualify for an exemption if insurance available to you is considered unaffordable (if it costs more than 8.05% of your household income), if you experienced a hardship, or if you are ineligible to purchase Marketplace insurance due to your immigration status.
5.       Enrollment is resistance
We must fight to maximize enrollment. I asked my family and friends if they're covered. You can too! The holiday season is the perfect time to have these conversations during family/friends gatherings. This is indispensable to building on the historic progress produced by the ACA .