Why should you care about mandatory #paidsickleave?
It is estimated that about one-half of full-time private sector American workers do not have paid sick leave benefits.
If you are in the other one-half that do, congratulations . . . to you and your employer.
However, it might interest you to know that your favorite restaurant employee, retail clerk and the employee caring for your elderly parent at the assisted living facility probably do not have such benefits. In other words, these workers have every incentive to come to work, prepare and serve your food, handle your merchandise and care for your elderly parent, even while sick.
Organizations such as A Better Balance, a legal advocacy group, are working to change this reality. In fact, A Better Balance has been working with states and municipalities to pass mandatory paid sick leave initiatives, helping to research and draft legislation. Currently, A Better Balance is working with the New York State Paid Family Leave Coalition on a campaign to obtain mandatory paid sick leave for New York City workers.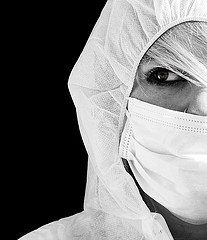 These efforts are not without (often aggressive) opposition. For example, in November 2008, while the country was focused on the historic national election, voters in Milwaukee, Wisconsin were creating their own piece of history, passing a ballot initiative on mandatory paid sick leave, voting to enact a proposed ordinance guaranteeing mandatory paid sick leave to Milwaukee workers. The next day, however, the Metropolitan Milwaukee Association of Commerce (MMAC), filed a notice of claim with the city (a prerequisite to filing a lawsuit) and sought to throw out the ordinance.
Recently, on June 12, a Milwaukee judge invalidated the Milwaukee ordinance, focusing on the ballot question used to present the initiative to the voters in November.  Importantly, the judge rejected MMAC challenges that the law in its entirety was unconstitutional.  In other words, the ruling was not that such a law could never be passed.  The Milwaukee judge simply ruled that this particular ordinance had some potentially problematic provisions and was not properly presented to the voters.
An appeal of the Milwaukee decision is expected. This is only the beginning of what promises to be a long and vigorous debate about the costs and benefits of mandatory paid sick leave. If you are in the one-half of the American workforce that does not have paid sick leave benefits, you should follow closely the paid sick leave campaign in New York City. Of course, if you are in the other one-half, it's likely the outcome necessarily affects you as well, perhaps in ways you hadn't realized.
Cross posted from the Examiner column Working Moms in New York