Take Action!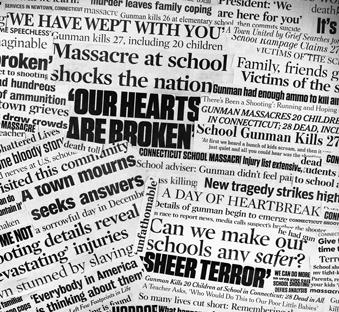 Why is the Department of Justice giving grants to the gun industry?
The National Shooting Sports Foundation (NSSF), the official trade association of the firearms industry, is located in Newtown, CT, just a couple of miles away from Sandy Hook Elementary School. In the months following the mass shooting that left 26 victims dead, including 20 second graders, the NSSF demonstrated just what kind of neighbor it is by aggressively fighting Connecticut's sweeping new legislation tightening state gun laws, and helping to block the Manchin-Toomey Amendment, the U.S. Senate's modest attempt to respond to the Newtown tragedy by strengthening background checks on gun sales.
This week, the U.S. Department of Justice (DOJ) awarded the NSSF $2.4 million for its "Project ChildSafe" program. The NSSF's "Project ChildSafe" program protects children by supplying gunlocks to households through law enforcement agencies.
Gunlocks are certainly important, but there are other giveaway programs the DOJ could support. Just as important is advancing gun safety policies, against which the NSSF has been one of the strongest opponents. At a time when more than 20,000 children go to the emergency room every year with gun injuries, the NSSF has been forcefully advocating for loosening gun laws and getting firearms into as many hands as possible to expand gun sales. It opposes universal background checks, and works to "rebrand" military-bred assault rifles like the AR-15 and AK-47 as "modern sporting rifles." Just this summer, it joined the NRA in suing Seattle over a sales tax on guns and ammunition designed to help offset the costs of gun violence in the city.
Giving public safety grants to the NSSF is like entrusting the tobacco industry with taxpayer dollars to protect the public against lung cancer. By doing so, the DOJ only helps the gun industry project an image of being committed to gun safety, when in reality its top commitment is to expanding gun sales. In a nation where 33,000 Americans die each year from guns, our tax dollars should be spent supporting those working to reduce gun violence, not helping to facilitate it.
Please join me now in telling the Department of Justice to stop giving grants to the gun lobby: