PaidLeaveWA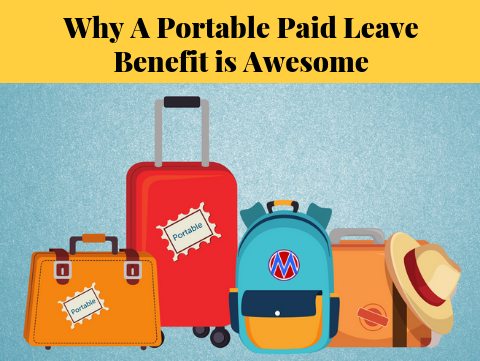 Why a Portable Paid Leave Benefit is Awesome
Recent reports have shown that a growing part of the workforce work multiple part time jobs and or are self-employed, especially in Washington State where the gig economy is booming with temporary and contracted jobs. According to The Seattle Times, 7% of Washington State's workforce is working part-time and is ranked "eighth highest among the states in the rate of those working part time involuntarily."
Unfortunately, many part-time and self-employed individuals have traditionally been excluded from receiving family friendly benefits like paid family and medical leave because they are only offered through full-time employment (if at all). BUT we have some great news. Starting in 2020, all Washington employees will soon be able to take paid time off to welcome a new child to their family, to care for a sick loved one, or to recover from their own serious medical condition without risking a paycheck.
So how will the new paid family and medical leave program work for folks who work several part-time and for themselves?  Fortunately, the paid family and medical leave program is a portable benefit that's administered through the Employment Security Department (ESD). Anyone who has worked at least 820 hours with one or multiple employers in the past year, including public and part-time employees, can receive paid family and medical leave. Self-employed individuals can opt into the program, but they must remain enrolled for three years.
A portable benefit means that you own your earned paid leave benefit. Think of it like a backpack that you carry your earned time around in from job to job.  Portable benefits are great because they aren't tied to your job(s), and you get to keep your earned paid leave time even if you switch jobs. You can also combine your earned time between multiple jobs to take paid leave.
The paid family and medical leave program will be paid for through a statewide insurance pool that employees and employers will contribute to beginning January 1, 2019.  The average worker will contribute just over $2 per week from their paycheck. Business owners with fewer than 50 employees will have the option of contributing to the insurance pool or not, but their employees will receive benefits regardless. Business owners with fewer than 150 employees that choose to contribute can receive small business assistance. Self-employed workers like independent contractors can opt-into the program and pay only the employee portion of the premiums.
If you work part-time for an employer, there is no need to sign up for the program because you were automatically enrolled starting January 2019. Your employer is required to report your wages, hours worked, and collect and remit premiums. If you are self-employed, you can sign up with ESD and work with them to calculate your work hours. It will be the employees' responsibility to give advance notice to their employers before taking the leave.
Employees will be eligible to apply for leave in January 2020 through ESD and once approved will be able to be there for family during during times of sorrow and joy, and or stay home to recover for their own illness.