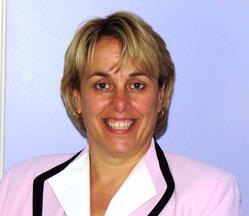 When Women Organize, America Succeeds
Today, the Senate's Health, Education, Labor and Pensions Committee hosts a roundtable discussion on economic security for working women (you can see the livestream starting at 2:30 p.m. and find the participants' testimony at http://help.senate.gov). Lori Pelletier, executive secretary-treasurer of the Connecticut AFL-CIO, is taking part in the roundtable and pointing out some of the reasons a union card is one of the best things a woman can have in her wallet—including better pay and benefits, family-friendly work policies and a strong and effective voice in enacting women's legislative priorities. Lori's state, Connecticut, was the first in the country to pass legislation requiring paid sick days, and that would not have happened, she says, without the labor movement. 
Also testifying at the hearing are:
Neera Tanden,

 president of the Center for American Progress;

Ellen Bravo, executive director of Family Values at Work;
Amy Traub, senior policy analyst at Dēmos;
Fatima Goss Graves, vice president for education and employment at the National Women's Law Center;
Armanda Legros, a low-wage worker from Jamaica Estates in New York;
Gayle E. Troy, human resource manager for Globe Manufacturing Co.; and
Rhea Lana Riner, president of Rhea Lana's Inc.
I hope you'll catch the livestream today and chime in on Twitter with the hashtag #WomenSucceed. Then leave me a note below to let me know what you think.