Take Action!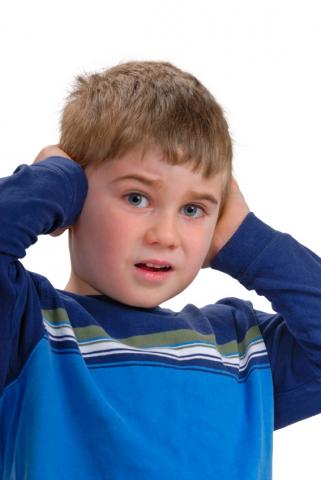 When My Kid's Behavior is Better Than Presidential Candidates' #Election2016
My eight year old son is super interested in this year's election. He's just beginning to grasp how important a President is in leading our country so he's eager to find out who these candidates are and what they are saying. 
There's just one HUGE problem - I can't let him watch the debates anymore because the tone and content have become so toxic. Not good.     
Quite plainly, my son would be sent to the principal's office if he shouted, insulted, bullied and interrupted his classmates the way we've seen in some of the Presidential debates. Yes, that's right, the behavior of some candidates for the highest office in our land is setting a bad example for an eight year old.
It's time to speak up for civility in our political process! 
Join MomsRising in calling on all Presidential candidates to elevate the debate in the Presidential election by focusing on issues rather than resorting to bullying tactics.
We'll deliver your signatures directly to all of the Presidential campaigns to let them know that parents across America are taking notice of the tone in the campaigns and we expect them to clean up their acts ASAP.  
This is a big deal. When my son watched a recent debate, during which the candidates were insulting each other, shouting, and arguing with the moderator, he turned to me and asked, "Is this really happening?" I honestly wasn't sure how to respond because so many of the campaign exchanges feel like all of the worst of reality TV these days, not an important exchange of ideas. 
It's time to do something. We refuse to sit back and accept that the Presidential primary will continue to be filled with bullying and disrespectful behavior. It's a terrible example for our kids and a terrible rot on our political culture. 
Join me and MomsRising in calling on all of the Presidential candidates to be a good example for kids! http://action.momsrising.org/sign/POTUS_CampaignTone/
Throughout the Presidential primary season, MomsRising has been tracking the way in which all candidates have been talking about issues important to working families.  We've been tracking them on our, "Do the Presidential Candidates Have a Clue?" cards inspired by the game of Clue.  It's clear that we now need to talk about the tone of the campaign too!  
Be a part of the solution to change the divisive campaign rhetoric - sign our open letter to Presidential candidates now! 
The more people sign our open letter to the Presidential candidates, the more traction we'll get in changing the conversation!  We'll alert the media and our partners that we're calling on Presidential candidates to clean up their acts and focus on issues, not bullying and attacks.  Any parent knows that if you let a negative behavior go unchecked, it will continue and get worse. 
It's time to give those candidates who are bullying a "time out" for poor behavior!    
** Share this action with your friends by sharing this action on social media, using this link: http://action.momsrising.org/sign/POTUS_CampaignTone/
Together we are a powerful force for women and their families!