Take Action!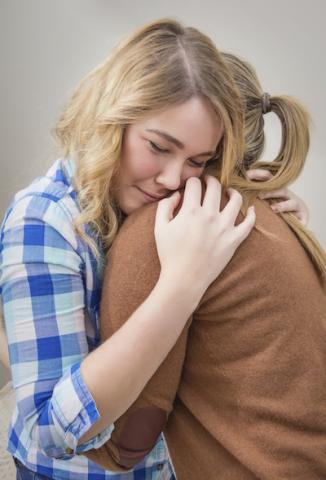 When moms rise, we ALL rise.
Two months ago, my heart froze when I heard about a school shooting at a high school near me in the Seattle-area. On Oct. 24, a shooter killed 4 classmates before fatally wounding himself at Marysville Pilchuck High School.
Like every parent of high school kids in the area, I was seized by terror. This time, was it my kids' school?
This must stop. But it won't, unless people like you demand action.
Help protect children from the growing epidemic of gun violence in our communities with a gift to MomsRising. Renew your support today and a generous donor will match every single dollar you give until Dec. 31.
I've been on this terror rollercoaster before. I've had SEVERAL heart-pounding calls from my daughter under her desk, telling me she was OK but her school was on lockdown.
And we're the lucky ones.
In the two years since the tragic shooting at Newtown, there have been at least 94 shootings—ONE PER WEEK—at a school in our nation.
The only thing that will ever change this is YOU.
Join me. Use your power to fight for a safer, more just world with a contribution to MomsRising. To continue uninterrupted funding of our work, MomsRising must raise $25,000 before the end of the year.
MomsRising fights for common-sense gun safety policies like universal background checks and a ban on military-style assault weapons with high capacity magazines.
With support from people like you, we have successfully pressured lawmakers to pass bills that keep guns away from domestic abusers in Wisconsin, Washington and Minnesota. MOMentum is growing.
Together we are the single greatest threat to the stranglehold the gun lobby has over our lawmakers. But we can't let up for 1 second.
This is a battle we MUST win. Will you give us your support today?
Thanks for all you do to make the world a better place.
P.S. Here's some extra incentive to give now…you can do twice the good thanks to a matching gift challenge from one of our donors. Please don't set this aside – make your contribution now. Thank you.